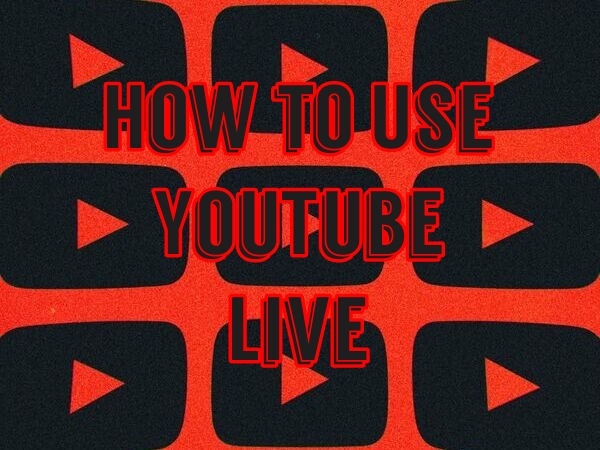 The process of recording a live event on the YouTube Live platform is a little different than Facebook Live. Look for 'Go Live' in the YouTube channel section of your YouTube account; you will need to enter a title before going on to fill in a form.
In the past, only users with more than 10 thousand subscribers were allowed to use this particular feature. However, that number has since been lowered to just one thousand subscribers. This has allowed the feature to become available for most people since getting one thousand YouTube subscribers is relatively achievable for most new channels.
Now, once you are ready to go live, here are some of the best practices for making sure your YouTube live session goes off without a hitch:
Video Sequence
To make sure you get your timing down, try to ensure your sequencing is perfect. Viewers easily get bored with long video content (i.e. any video over 10 to 15 minutes long), so to ensure maximum viewership, make your content at most five minutes long.  Marketing video is different from ordinary YouTube video, and there are some important factors to take into consideration when making a live stream video intended for brand promotion.
First, inform the viewer of who you are or what your product is all about. Here, do not give too much information. Leave the viewers curious. Too much information will easily scare away viewers because of the negative perception of your product.
Also, inform the viewer of any other platforms they can find you. In the case of a technicality or networking problem when viewing the content, they then have an alternative platform to find your content on.
Tell Them What to Expect
After the brief introduction, give some information about your video. The information needed here includes why they should watch the video – basically why the viewer is expected to benefit from watching the video. More important information you should give your viewers is the length of your video. As I have mentioned, a long, stretched out video is likely to cause the loss of viewers. This is one of the most important factors in determining if your viewers will continue to watch, or exit out of it. Having a short video will make the viewers feel as if they won't waste too much time, so it's okay to watch the entire thing. If they see other recommended videos of yours around the same length, they'll watch those, too.
Give Them the Real Information
Without making your viewer impatient, deliver your message in the clearest and simplest way. Ensure your message is easily understandable for your viewers. This is the make-or-break moment for your viewers. At this point, they will judge whether their time was well spent or a waste of time. Consult widely before coming up with this message. Look at success stories and borrow their ideas.
Alternatively, seek help from an information strategist. If you feel you are not well placed to deliver the message, let someone you believe is better than you vocally to deliver the message.
Here's a recap:
Remind the viewer what information you are giving, briefly. Ensure that this part is as short as possible. Otherwise, you will risk making your viewers bored with your video.
Humor is key. While giving your information, excite your viewers with humorous information related to your original message. This could be advice, warnings, or recommendations. Through this piece, you will remove the viewer's perception that you are only interested in selling your product. It is essential for your viewers to feel as if you care about their well-being. This part of your video could change everything if delivered well. Be as honest as possible.
Call to Action
You did not produce your video for fun. How can it improve your brand? Many YouTube video-makers miss this part; your video should have a CTA asking viewers to subscribe to your channel or buy something before watching more videos. As you near the end of your video, take a moment to show your viewers the link they have to follow in order to find more information on your product. People enjoy clicking on things and following links. Whether it's out of curiosity or genuine interest, it really doesn't matter because you are getting clicks and your product or service is getting exposed. It's basic human nature to want to push buttons or click on things. Exploit that.
Video Creation
During the initial stages of creating your YouTube channel, this is a problem you are likely to experience. Not everyone will be excited with the idea of appearing on YouTube. The beauty of YouTube Live streaming is you can use others to spread your message. Many people use celebrities, like athletes or musicians, to promote their products. Even though this venture could be expensive, it has proven to bear more fruit than using ordinary people.
You may also gain a larger audience through collaborating with various individuals who already have an online presence. It may be difficult to come up with original content, but bringing something new to the table is bound to gain you some attention.
Adding to this, here are some tricks to remember when making content:
Don't draw things out. It is better to keep something short and simple rather than possibly boring your audience. Make sure the first few seconds are interesting enough to keep them watching more.
Your content should be memorable and something worth talking about. A specific topic should be presented, leaving a bold statement and encouraging individuals to spread your content through discussion.
Make it possible to use a video for multiple purposes such as promoting an upcoming event, a new product, or your other social media accounts.
Different contents are proposed to achieve different goals. Here is a list of what your video content is intended to accomplish:
Make Sales Directly
This is the simplest way to increase your sales. When your primary goal is to make sales, your message is simple and should include the price of your product, where your product is found, and how you can place an order. This applies whenever there is a promotion or offer for new customers. What is it that will excite your customers the most?
Build Your Brand's Website
If your long term goal is to increase the popularity of your site, you have to trust in your course of action and do it without hesitation. It is difficult to quantify your progress here. Patience is key. Do it well, and for a long period, and you will see that the popularity of your website will increase over time. Once you have a solid customer base, the rest will follow. Loyal subscribers, clients, and people who often buy your products will be sure to share your videos and links if the content and products or services are entertaining and good enough.
Build the Readership of Your Website
Through your live stream video, explain to your viewers why they should check out your website; why it is unique and what will your viewers gain from going through your site? Through YouTube Live, you might get direct sales or direct subscribers for your website.
Find a Lead 
In your video, ask viewers to click the link to your website. Explain to them the value of clicking the link. Ensure you track customers who click on your link. Ask them if they have questions. A prompt and helpful solution will increase your customer relations.