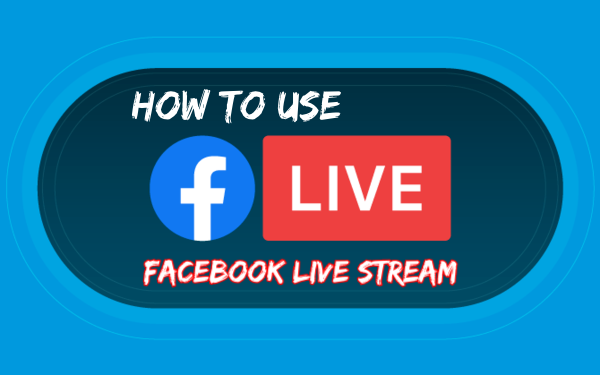 The biggest social media sites are continuously improving their services by introducing new and exciting features to foster engagement with clients on the platforms.
Facebook, however, was the first social media website to truly perfect the marketing art of live video. In August 2015, Facebook rolled out Facebook Mentions, later renamed Facebook Live. This feature enabled users to broadcast live video on the app. Since its launch, Facebook Live has quickly risen in popularity. In 2018, it was estimated that approximately 78 percent of online audiences preferred watching videos on Facebook Live than reading content, as live video is more appealing.
Marketers are excited about Facebook Live, all for a good reason. It is a fun and straightforward way to engage with your audience, give critical information about your brand, and gather useful feedback, all in real time. But there are a few nuances to this tool that you will need to know if you want to leverage the power of marketing via Facebook Live:
Quick Guide to Facebook Live Webcam Setup
If you are using a desktop, at the top of your newsfeed, click the icon 'Live Video.' The webcam on your computer will immediately be activated. The procedure in the Facebook mobile app is relatively simple. Click the icon 'Update Status,' then proceed to Facebook Live. You are then required to write a short description of your video before you can start recording it. You can now go ahead and begin your live stream. It really is as simple as that.
Notify Followers When You Plan to Go Live
If you have a massive fan base, it is advisable to always announce when you are going live beforehand. It is one of the best ways to build anticipation and reach more people.
Also, it is well worth cross-promoting your live event on multiple social channels to help maximize your viewership. If you are working with an influencer, it will be even better if they promote the broadcast on their feed, as well. This will help to further increase the number of viewers to your live show.
The more viewers you have, the more your product or service will be promoted. It all comes down to one thing, and that is promoting your business. Without viewers, the entire process is useless, so make sure to announce when you upload a video or live stream to make sure you get those much-coveted views.
Run a Test Launch Beforehand
Test your video before you broadcast it. You can make the post available only to yourself. This will afford you the opportunity to comb through for any errors and check on the quality of your video and audio.
The test run will also help you decide on your objectives. As opposed to just starting a live broadcast and improvising as you go, it is advisable as a marketer to know precisely what you plan on achieving with your broadcast. The test run will give you the viewer's perspective. If you find that you don't like something about the video, chances are, neither will your audience.
To eliminate confusion and the possibility of leaving something out of the broadcast, you can run several test launches until you are satisfied with the results.
This will not only focus your conversation on the set objectives, but will also boost your confidence. You will find that with time, you will get better at doing Facebook Live streams and eventually you may do away with test runs altogether.
Introduce Yourself Multiple Times Throughout the Live Stream
You may be tempted to assume that all your fans know who you are, but that is just not the truth. Some of your followers, despite liking your page, don't know you on a personal level. Others are new viewers and friends of current fans who have no idea who you are or what your brand is about.
Since you are the brand, your intention should be to introduce yourself and give a brief description of what your video is about. Not everyone is usually online at the same time. As the video runs, you will get more people joining the broadcast at different stages of the live stream. This is another reason why you should introduce yourself again, along with the purpose of the broadcast. As you notice the number of Live stream viewers increasing, keep in mind that if they don't get an incentive to continue watching, they'll stop.
Find the Balance Between Live Streaming and Other Marketing Tools
Facebook Live is a great online marketing tool. Even so, you should not focus all your attention on this single feature. Remember that your audience is different, and although 80 percent prefer watching video, the other 20 percent should also be catered for.
You need to space live videos with another type of content. This strategy will afford you maximum exposure on the platform. However, you have to be savvy about it.
For example, since Facebook Live videos rank higher than all other content formats – due to Facebook's algorithm – any important information you need to announce should be done using live streaming video. Why? Because this content format will get the most visibility and reach the largest chunk of your Facebook followers. You can then follow up your message with some other form of content and media.
Don't Let Mistakes and Errors Faze You
Letting mistakes roll off your back is often easier said than done. Even with all the rehearsal in the world, you still might end up making a slip of the tongue on your live stream video. This should not faze you, though. Try to keep in mind that spontaneity, (and yes, that even includes you making the odd mistake) can help lend a sense of authenticity to your brand.
Many things can go wrong once you go live, and the majority of them may not be in your control. Your equipment could suddenly play-up, your internet connection could drop, you may get hit by a wave of nerves, or even momentarily forget what you wanted to say.
This is not a reason for you to stop broadcasting, though! Although such situations may leave you frustrated, you need to learn to adapt and work around them. It shows you are human, and you may even get better engagement with your fans. If you feel like you must correct a mistake or slip-up, do it in such a manner that does not shift focus from the main objective of the video.
Learn how to laugh at yourself, too. It makes you relatable and likable. Since the video is live, your audience will understand that the slip up is just as normal as it would have been if they were standing face-to-face with you. The beauty of Facebook Live Stream is that it is not overly polished. There is only so much scripted content you can put into it. Instead, at some point as your engagement gets more natural and flowing, it will become easier for you to improvise. So, try to joke about any errors if you can, but most importantly, just keep going. Your broadcasts are never going to be perfect, but depending on your attitude, they can effectively pass the message you intend on delivering.
Engage Directly With Your Live Stream Viewers
The best way to naturally increase viewership and engagement is by actively interacting with your audience. Since you are live, it is imperative that after introductions you give a breakdown of what you plan on talking about. Let your audience know what you expect from them. If you expect questions or any form of engagement, let them know beforehand.
Facebook Live gives you the opportunity to not only instantly respond to questions, but you can also use a different device for replying to questions in the live stream's chat box – all of which allows you to engage in direct audience conversations in real time.
What's more, is that the more comments your live stream gets, the higher your live stream video's relevancy score will be. This, in turn, determines how high you will rank on the user's Facebook feed.
One trick for encouraging more audience interaction is to mention individual audience members by name (especially when they ask you a question in the chatbox). This strategy not only makes your audience feel honored, but also generates a sense of intimacy between you and them. It is important to call someone by their name since it makes them feel special and appreciated. Such a fan will most definitely share the broadcast, like, and comment on it.
With time, you will have some fans who will make multiple appearances in your broadcasts. Always make sure to shout them out every once in a while. Since a live stream can still be viewed long after the broadcast has ended, make sure to go back and respond to any comments that may have been dropped after your video.
Don't leave any questions unanswered. In fact, the best result for your live stream video chat responses would be for your live video stream to spark an ongoing conversation within your audience. This will go a long way towards cultivating a real culture for the community, making everyone feel included and involved with your brand.
Also, don't forget you're as human as they come. You do not have to be perfect. Be yourself, and you will realize that your little quirks are what make you more relatable to your Facebook followers.
Share Your Live Stream Broadcast Link on Other Platforms
When you are done recording, share the broadcast on the different pages you manage, in groups, to your profile, and email the link to your subscribers.
Additionally, you can add the broadcast to your website. This will draw more people to your Facebook page and encourage multiple views. You need to create a personal touch with your audience for this to work. There is a fine line between interesting content and downright spam. This is why you need to be personable and authentic. The internet is already full of touched-up videos and photoshopped images. Believe it or not, people don't want to see perfection.
You want to be honest, open, and as human as possible. This one-on-one connection with your audience will give you the edge you need to improve your brand.
Fashion Your Broadcast Like a Story
Videos should have an outline similar to a simple story; there should be a beginning, a middle, and an end. Think of some attention-grabbing tidbits ahead of time, and use them at the beginning of your live stream in order to actively keep your audience engaged before you get right into the meat and bones of your show.
For example, you could open with a personal story about yourself and the brand, expand on a key industry statistic and how it ties into your business, or tell a few fun facts to entertain your viewers. In other words, you need to start your broadcasts with high energy and connect with your audience from the get-go.
While the middle of your broadcast is where you tell the bulk of your story, keep in mind that your audience will join your live stream at different points of broadcast. Because of this, make sure you reintroduce the topic and any live guests periodically through the stream. These reintroduction breaks are also a good place to encourage the audience to participate and "comment in the chat box below."
The last key component of your broadcast is the ending. Keep in mind what your objectives were to begin with. Remind yourself of what you expect your audience's next move to be. Summarize the important take away first, thank your guests for joining you (if you had an interview session), and show appreciation to your fans for participating, as well. Remind your audience of what they should take away from the session, and reiterate this in the comments section.
After finishing your live stream, the next step should not be about when to host the next show. You need to first look at the work you have done and analyze it for any tips you might use for next time. Evaluate what did not work, what could have worked, and what should have been removed entirely. The next time you post a live stream, incorporate what you've learned from the last live stream in order to make the next session even better.
In addition to focusing on how you performed, you should view the comments sections and see what reaction your audience had in regards to the broadcast. This will help you evaluate what your audience responded to most and what they didn't like at all.
To step up your game even further, look at how your competitors are using Facebook Live to grow their businesses. Performing a similar analysis as you do on your live videos will give you a sense of what works for the audience. This is easy to do since you and your competitors most likely have the same audience type.
Learn their tactics and the topics they engage in that seem to resonate more with the fans. As the demand for video consumption continues to rise in online social media platforms, it is predicted that Facebook Live will grow even more in popularity. Creating great content for your live streams is not as hard as it may seem at first. With an open mind and a resilient spirit, you, too, will find Facebook Live to be a great tool in your social media marketing arsenal.