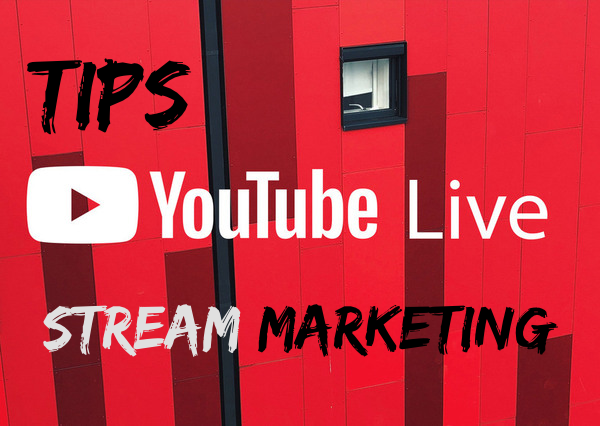 Quality Is Key
Never compromise the quality of your content. Always ensure your video is both audibly and visually up to standard. Don't make your viewers struggle in watching your video. It is always better to spend a bit more than to compromise the quality of the video. Wherever possible, stream from interesting locations with good lighting or somewhere with an aesthetically pleasing background. It might cost a little more, but the content is worth it. Make your viewers' experience as enjoyable as possible. All this starts with the quality of your device. A good device can provide clarity for your content.
Early Promotion
This can be provided by a feature such as the 'Events' option. Through this, you will be able to get your viewers excited about seeing your video. You can also utilize platforms, such as email, to communicate to the public about an upcoming live stream event. The most commonly used ways to give a snippet on a future event is the use of a trailer. This is a short video showing the viewers what they can expect to see in the full version.
Use the Right Equipment
Your effort is not enough to provide a quality video. The device used matters a lot. Can your device handle a large volume of broadcasting? What clarity does your device offer? Here are some essential factors you should consider:
– Finding a reliable internet connection
– Your encoder should be dedicated
– Having a computer with high capacity
– Plan out a backup option
– Utilize a quality webcam and microphone
Do a Necessary Test Ahead of the Real Thing
Before starting your live stream, test all your equipment to ensure that it's working well. Do this 24 hours before the actual event. This will allow time to replace or rectify a faulty device. If everything is okay, do the same 30 minutes before the event.
Monitor the Feedback
During the live stream, viewers will probably give feedback such as to move your microphone closer to your mouth, or to set your camera correctly. This feedback will improve the quality of your video. Also, there is nothing more annoying than a streamer who squints while reading comments from the chat box. This is why a big chat box is important. This will allow you to read the comments quickly and effectively without irritating your viewers.
What Is Your Plan B?
If things go wrong during the message delivery, will you stop your video? If you experience a blackout, what happens? Have a standby laptop. The worst thing you can do during a live stream event is shut down without an explanation. This will discredit the viewer's perception of your message. This is where the other platforms come in handy, too. Also, make sure you have a backup plan in case the wifi is down. Always, always have a plan B.