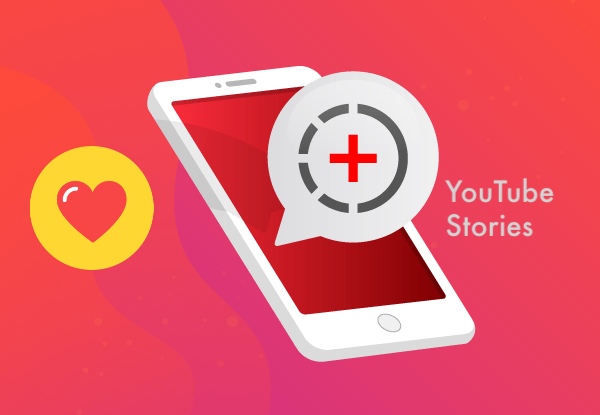 Following in the footsteps of Snapchat, Instagram, Facebook, and WhatsApp, YouTube has also introduced the feature of stories for channels that have 10,000 or more subscribers. YouTube Stories was launched in 2018, and since then, it has offered an additional benefit to the channels and influencers to stay further updated with their subscribers. It looks promising this year, as well.
"Stories are commonly viewed as a major engagement tool now, with one-third of the total viewers watching stories and content produced by small and big brands"
Companies are actively using the concept of stories and making it an integral part of their advertising plan. The key is to stand out. It all comes down to how well you use this feature, and whether you get the maximum benefit out of it.
Now that the overall importance of stories is clearer, it is time to delve into a few aspects of YouTube Stories to understand it better.
4 Benefits of Using YouTube Stories
Even though it is not an original concept, YouTube Stories offers its own set of benefits due to a few differences and extra features. Here are four amazing ways you can benefit from using YouTube Stories for your content marketing:
1 – They Remain on The Feed for Seven Days
Earlier known as YouTube Reels, these stories stay on your feed for a week, unlike Snapchat, Instagram, and Facebook stories that disappear within 24 hours. It is a major benefit as you can create a compelling storytelling background that lasts for days, and it can be viewed by your potential subscribers days after your upload.
Your followers can also view it the next day in case they missed some important content. You can mold your content according to the number of days available. It also keeps your audience aware of your content.
2 – They Reach Potential Subscribers
These also target and engage users who have not subscribed to your channel yet, allowing you to increase your YouTube subscribers. It is a great peek-a-boo strategy to use in triggering curiosity among your present and future subscribers. Even if you are not a subscriber, you can view the stories of other channels and influencers that are trending right on your home page.
3 – They Open Up New Opportunities
Stories are a bonus to every content marketer these days, especially this year. They make for light-weight content, are easy to create, and have a heavy impact on interaction with users. Since YouTube's main concept is based on video content, stories are specifically useful for this platform. YouTube also gives you the flexibility to unleash your creativity with its tools, such as font types, filters, stickers, music, and much more.
4 – They Are Simple and Practical
Stories can be images or video-formatted content that can either contain plain text or simple pictures of your products. You can also use a few snippets from your video, without putting any extra effort to shoot content for your stories.
Through YouTube Stories, you, as a marketer or content creator, will have the opportunity to create extremely light content as opposed to the heavy shots and edited videos that you usually upload. Other great ideas for stories can be behind-the-scenes footage, random and fun interviews with your team members, handing over your stories to an influencer, product reviews, or "how-to" video content like tutorials, discount announcements or giveaways, or a sneak peek of your upcoming campaigns. This is the perfect way to create humorous, entertaining, and engaging content.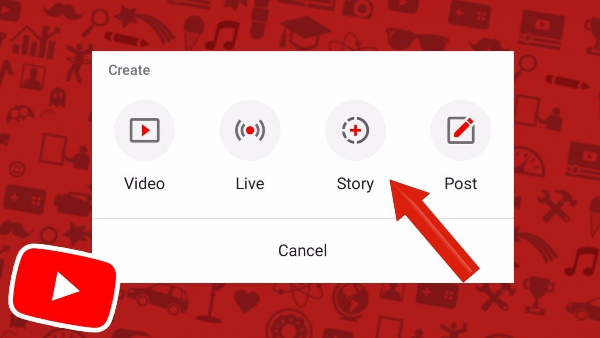 Impact on Users
Users are much more open to viewing stories than long heavy videos of more than four to five minutes. Since the average attention span of the majority of users is usually short, stories are the perfect way to capture their attention. So much so that around 63 percent of Instagram and Snapchat users view stories. Around 70 percent of those are American, the majority of which falls under the millennial and Gen Z generations.
YouTube Stories have been perceived more as entertaining content rather than informative guides. They have had an emotional effect on users, grabbing their complete attention—most users stated that they were entirely invested and were "looking for more." Your stories do not need to be perfect, heavily edited, or "staged"; they are ideal for creating a more authentic image of your brand and showing your audience the real scenario.
Creating Stories and Garnering Responses
YouTube Stories can be viewed on the front page of the app, with the highlight being the user's profile picture. You just need to click the Create button, followed by Story. Press the capture button to take pictures or hold it to shoot videos. Edit your content using a wide range of available text options, stickers, and music. You can also directly upload a picture or a video from your phone gallery.
Users can also react and comment on your stories and others' comments with a thumbs up, thumbs down, or a heart icon. You can reply to your followers' comments with images or videos, making it more interactive. However, it would have been more successful if you were provided with a "swipe up" option to link your website to your stories like on Instagram.
What Does its Future Look Like?
While Snapchat and Instagram have been successful in introducing the stories feature, YouTube still has some catching up to do regarding other social media platforms. A few users and critics lashed out at YouTube for adding in the already-overused concept of stories. A few channels and influencers were also upset about the limitation of getting to use the feature only after gathering a community of 10,000 subscribers, which can prove to be difficult on a highly competitive platform like YouTube, but we can help you on it, here.
While smaller channels and brands would have to struggle their way toward growth, the already-established channels will gather more followers by using the stories feature. However, if YouTube works on a few issues like opening the option of stories to smaller brands, replying to comments with text, and linking websites with the "swipe up" feature, among others, it is bound to succeed in the coming years.