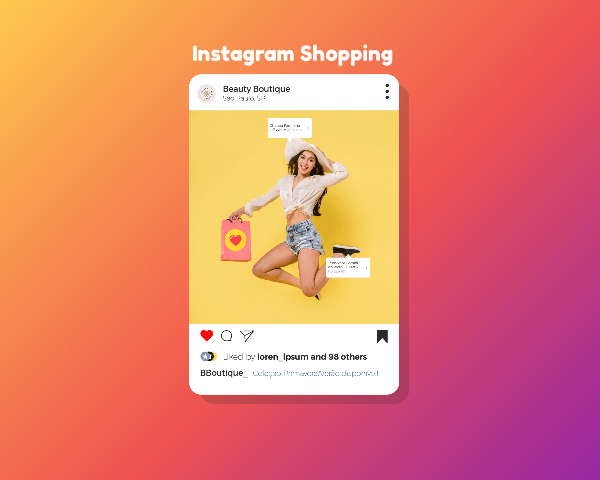 For businesses that use Instagram as a tool to market their products, Instagram Shopping can really help boost sales. Instead of depending on your users having to head to your website, store, or even DM to ask for more information, Instagram Shopping allows them to make a purchase right then and there.
Why is Instagram Shopping a Great Marketing Tool?
● Acts as a Virtual Store for Your Business
With Instagram Shopping, you can now display the prices of your products whenever a user taps on the photo on your feed. To make it even easier for the users to make an instant purchase, they can tap on the price, select the size and color they want, and check out. This also increases the level of engagement on each post; the more people see them, the more taps you get.
● Allows You to Redirect Traffic to Your Store
If you do not want to use Instagram as your virtual store and are more interested in gaining more traffic on your website, you could easily redirect users to your store once they have clicked on the post on your feed, checked the price, and decided to make a purchase. Instagram Shopping allows you to add a link to your website or virtual store, and have people perform the transaction there, increasing the traffic on your web page through your Instagram account.
● Gives Your Business Numerous Ways of Presenting Your Products 
You can choose to display your products in carousel shopping, allowing your business to present a variety of products at the same time due to the ability to tag 20 different products in the same post. This is a great advertising tool, as you can showcase an entire collection and reach more than one audience at a time, while still paying the bare minimum.
Another option is to use a feed post, where you can tag up to five products. This makes it possible for you to put together an entire outfit or display with products that complement each other. You can even post Instagram stories with the tagged products, giving you the ability to use them as story ads.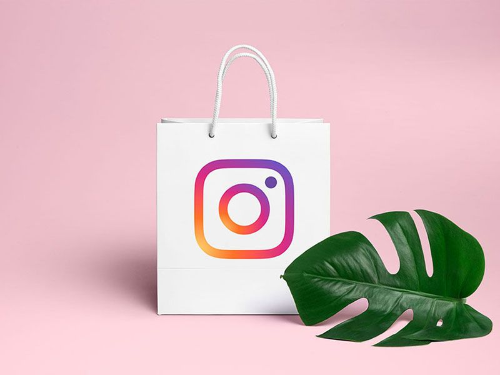 Setting up Instagram Shopping
If you already have an Instagram account for your business, it is pretty easy to set up Instagram Shopping:
● Step 1
Make Sure Your Business Account Complies with Instagram Shopping Requirements
Your business must be located in one of the 46 approved countries, such as the United States, Canada, Puerto Rico, France, United Kingdom, Germany, Italy, Spain, Netherlands, Sweden, Switzerland, Ireland, South Africa, Belgium, Austria, Poland, Greece, Portugal, and more.
Aside from that, you must have a business profile on Instagram and fulfill the requirements for Instagram's merchant agreement and commerce policy.
● Step 2
Connect Your Instagram Account to a Facebook Catalog 
To set up a catalog of products on Instagram, you must have a Facebook page linked to your Instagram account, with a Facebook catalog displaying your products.
You can do this by going to your Facebook business page and adding a shop section. All you have to do is click on the Shop tab and follow these steps:
1. Press on Set up Shop and agree to the terms and conditions.
2. Enter the business address and click on Next.
3. Choose what currency you would like to use for your Facebook shop, then enter your business email address and click Next.
4. Add your tax registration info.
5. Once you have clicked Finish, you can begin adding products to your shop.
● Step 3
Your Account will be Verified
Instagram will then verify your account and check whether you comply with all the requirements before granting you access. It could take quite a while, so be patient.
● Step 4
Add Product Tags to Your Posts
Once Instagram has given you the green light and granted you access to Shopping, you can start tagging products on your posts just like you would tag people.
After choosing a photo from your gallery, editing the filters, and adding the captions and hashtags you want to include in your post, you will find a Tag Products option right beneath Tag People. Click on it and start typing the name of the product. Remember: You can tag up to five products in your post. Once you are done, you can share your post, and it will be added to your feed.