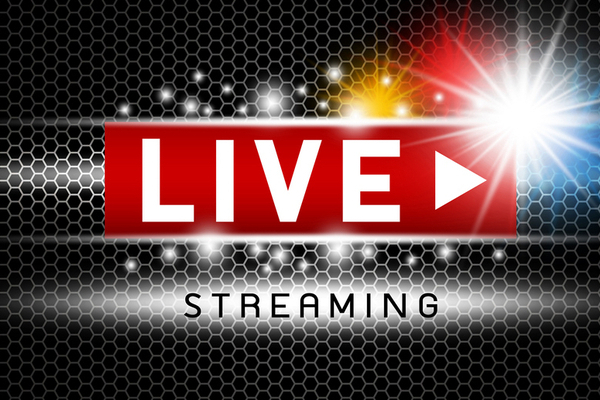 Understanding the Marketing Power Behind Live Streaming – In this post, we will be looking at 8 key reasons why you should use live streaming for your business or brand:
1. The Concept of Transparency
Most people always want something in which they can trust. So, most of the time, when you are buying a product, you should look into the trustworthiness of it.
Consequently, you should be completely transparent when dealing with your customers. You will drive your customers away if you do not open up about the services and products you are marketing. For example, you can use the live streaming process to air how your products are produced and marketed. However, you need to get the consent of the customers before live streaming their opinions on social media. By doing so, it opens your business up to constructive criticism that will, in the end, help you improve your business. Through live streaming your services on social media, you will attract more customers.
If you are selling a certain product, why not open it on camera and show the viewer exactly what they will be receiving upon purchasing this item. This way, the packaging along with its contents can be discussed and handled by you in front of your current and potential customers. This ties into transparency, as the item is exactly as advertised with no filters, no professional photographers, and no ad companies. People want the real deal.
2. Cost-Effective Marketing Platform
One of the biggest benefits of live streaming as a marketing strategy is that it saves money. Sometime back in the day, most businesses had to buy air-time on television and radios to market their platforms. However, since the invention of social media and live streaming, advertising has become more economical.
You will have to make a one-time investment on the equipment to broadcast the platforms to the world. You can also look for professionals who can help you run your live streaming sessions. The services of these professionals are not as expensive as in TV and radio advertising.
This being said, you don't want it to look like a 1970s auto sales commercial. Professional doesn't mean fake. It merely means the content and quality have to be solid.
3. Managing Product Criticism
The world of social media is an open platform for critics. If you get negative reviews on social media live streaming, take it as a chance to improve your business. Most of the feedback you get from social media is instant, therefore, as a good business person, you have the time and opportunity to make improvements and accommodate your customers' needs.
Be careful not to change your image too much to accommodate the critics. Your original customers have been loyal to the product you have been delivering and to the marketing strategies you have already mastered. Don't lose your original clients because of a small critique that will do nothing to improve your service or product.
4. Cashing In on the Attention of an Ever-Growing Audience
At any given time, there are over one billion social media users actively using one of the top four social media platforms: Facebook, Instagram, Youtube, and Twitter.
And what this means for you, as an entrepreneur, is that these marketing platforms always have eyes and ears waiting and willing to be engaged with new information and ideas at all times of the day.
Therefore, the world has migrated almost fully into the digital marketing world of social media. People in the live streaming world have the ability to share the content of your live streaming with other users. They can invite others to watch as you live stream, or they can simply hit the share button. This draws attention to the ever-growing and active market of social media.
Since your content can be seen anywhere in the world, this broadens your marketing base from local to international markets at just the click of a button.
5. Providing a Source of Entertainment
Live streaming is one of the concepts most social media users find quite thrilling. They feel as if they are a part of the process that is taking place no matter how far away they are. So, when you make your content and share it with the public, you should try to find a way to inject a little humor. The viewers of your content will make their thoughts known directly in the comments section. You could hold polls or contests to entertain and engage the people who are watching your live stream.
All in all, the process of live streaming should be a thrilling and entertaining marketing concept, enough to keep your viewers interested. Having fun is more often than not the key to successful streaming. If you, as the streamer, are having fun, your audience will automatically adapt to your mood. Laughter and jokes are the best type of entertainment, but don't overdo it, either. Say what you want to say about your products or services, but don't be stiff. Joke around every now and then or make a video solely about having fun.
6. Customer Care
Live streaming is one of the ways that has helped to deal with the issue of a service providing to your customer base. It reduces the time and work of the service provider. This is because as a service provider, you bring together customers with similar problems and address them at the same time. In addition to that, it helps you save your customers' resources and time, too. It is a tedious feat. I will not lie and say that it is not. You will have to deal with a lot of rude customers and the odd online troll. Don't let them get the best of you, as the way you handle them will have an effect on the other customers, too. There's a lot riding on your customer care tactics.
7. Introducing New Products or Services
In today's world, the concept of live streaming new plans for your business should be like a sixth instinct. As has been discussed above, you can reach more people through social media live streaming. So, you should make the most of your announcements about your new products or services through live streaming.
Moreover, it will make the customer feel as if they are involved in the progress of the company. This usually builds trust between you and the customer.
You can give all your loyal customers exclusive access to the live streaming before the general public can access the same. They will appreciate it. Plus, you can go one step further and offer your live streaming audience reasonable discounts off your products or services, particularly when you're introducing a brand new product into the market. The use of live streaming services allows you to show your customers the various ways to handle your products.
You can also use this time to show your customers the various ways you offer services at your company. This will boost your customer base by enticing and appealing to the needs of your customers at all times.
8. Showing Customers How Your Products Are Made
Today, people have so many varied notions about what they want in their lives. For example, some believe they should not use certain materials or chemicals, and so they tend to be more cautious about what to eat, what to wear, or even what to use.
So, if you are promoting an item produced with the use of natural elements, you could use your next live streaming session to show your customers exactly that. By doing so, your customers will begin to believe in the products they are buying, as well as the ethos of your brand or business. All of this helps you build a trust-based relationship with your customers and/or social media audience.
You could also show them the shopping process of the items they order and how they are handled from stages of packaging, shipment, and when they receive it. All in all, you should keep in mind not to live stream elements of your company that are likely to put you in a hard position. Therefore, it will be essential to seek legal advice about how to proceed with live streaming, especially if you are working with a big company that has to stick to very strict industry-related by-laws.