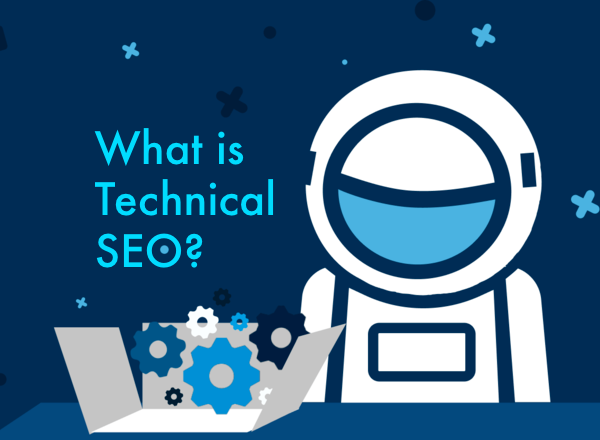 As a website is super technical there are many things you need to be aware of. If a website isn't in a good technical condition, users will face many issues and have a bad user experience, which will hurt its rankings.
Another even bigger problem is that if a website doesn't have a good technical setup, search engines will have problems to index it correctly. Search engines have crawlers that go through billions of websites to understand them and then index their pages to include them in their database.
If crawlers have problems reading a website, they won't put its pages in the search engine's databases. If there are no pages in these databases, you can publish as much of the most informative content you want, but won't rank for any keyword because the algorithms simply don't know about this content.
*Indexing: Indexing is a process where crawlers go through a website, collect its pages and store them in a database. The information will later be used by algorithms to show specific pages for specific search terms.
Accessibility for Crawlers
The first part is an absolute basic and necessary to get traffic to a website, as if your website isn't accessible for crawlers your pages won't be published in search engines' databases and with that won't show up for any search term.
So how can you make a website accessible for crawlers, especially for Google?
First you need to make sure that your website isn't blocking web crawlers from accessing.
If you are using a CMS like WordPress, make sure it doesn't have "block crawlers from accessing this website" set as on. Then make sure you have a proper Sitemap, as well as a Robots.txt file installed.
There is more to consider, but this is pretty technical. To learn more about it either look for some information by Google Support or connect to a digital marketing agency.
Indexing Structure
It's actually really important to plan which pages you want to be indexed and which not. There are multiple reasons for de-indexing some of your pages.
The most important point is that there are some cases where indexing a page can hurt your website rankings a lot. A good example is a sales page that has multiple copies for different campaigns. All these copies have the same content but different prices, checkout links and maybe a different header and countdown.
Except for these few points the sales pages are basically the same. If you don't have all pages (except one) set as noindex, Google will count that as duplicate content, which is a big problem for Google and will result in you losing lots of traffic!
Why? Because otherwise a website could just publish the same content again and again while using a different focus keyword/title. Also, websites with a high authority could simply steal content from websites with a lower authority and then rank for this stolen content higher.
Another reason for setting a page to noindex is to use less of your crawl budget. As Google has to crawl huge amount of pages every day it's crawlers have a budget for every website.
If you have too many pages indexed, search engines will take much longer to crawl all of them, which means it will take longer until new content is visible in search results and updates in your content get realized by Google.
A last advantage of setting pages to noindex is that you can show Google only your high-quality content. If you noindex archives like category, tag or author pages, that don't have much content and don't bring much value anyways, the average quality of your content gets better.
URL Structure & Site Architecture
A website's URL structure should be as simple as possible. Crawlers need to go through your website and organize your pages in databases. The simpler your website is structured the better – for search engines as well as for users.
Next to the structure and architecture of your website, also the URLs themself matter. The URLs should be short, contain rather words than numbers and describe the page as best as possible.
Many websites are built like that:
https://site.com/blog/2019-12/post01
This is pretty hard for crawlers and users to understand and doesn't tell anything about the content of the page. An improvement would be:
https://site.com/blog/seo-info
So when it comes to a website, try to structure it clearly and make the URLs as informative as you can.
Headings
Next to the structure of a website, it's also important to have a clear structure for its pages. Users and search engines need to understand what a website's content is about and what it contains.
To do that headings are super important. If we take an Ebook as an example, it should be structured in chapters. These chapters should have multiple subtopics. Every page or article on a website should be well-structured like this to help users and search engines understand the content.
Google Explains How to Use Headings for SEO.
Titles & Meta Description
Meta titles and descriptions are a major factor in helping search engines to understand what a page is about. That makes them an important ranking factor.
Additionally, they're an important part when it comes to website health. But why are search engines giving them such a big importance? Because they're the first impression most people will have of a website's page as they're the only thing people see in the search results. So let's talk a bit more about what's important, when it comes to meta descriptions.
Researched keywords have to be placed correctly in title tags and meta descriptions. Additionally, you should make sure that titles & descriptions have the correct length.
The title shouldn't be longer than 55 characters, because otherwise it can't be shown in search engines completely. The meta description shouldn't be longer than 156 characters, to be shown completely.
Optimized titles and descriptions result in better ranking positions and are necessary to show search engines that you take care of your website.
Next to that, they result in a higher click-through rate. A user decides which search results he clicks based on the title and description of a page. To optimize them will result in more clicks on your website –> more traffic!
Alt-Texts
Alt-texts are kind of the meta descriptions for images. They describe an image to let search engines know what they're about. The right use of alt-texts will help Google to understand what your pages contain and can improve your rankings. Additionally, they are an important factor for website health. A healthy website should have alt-texts for all its images.
Website Speed
Both users and search engines prefer websites that have a fast loading speed. Most users instantly leave a website when it takes too long to load. As we live in a time where everything needs to be fast and we want to be as productive as possible, slow loading speed can be super annoying.
Google wants to provide its users with the best possible user experience. As website speed is one of the most important factors when it comes to user experience, Google takes it as one of the most important ranking factors.
Internal Linking Structure
We already talked about internal links on our blog, but this just underlines their importance. If a page or an article has many incoming links by your own website, it shows that this page/article is relevant.
A good interlinking structure should be part of every technical website optimization, but is often underrated. That's why it can help you to be ahead of your competitors.
When you create content you should already have internal linking in mind and link to some of your own content. Still, it's possible to improve the internal linking structure afterwards.
For this you should make a list of articles you want to boost and low hanging fruits that don't have enough internal links yet. Then you can go through your website's content and add more VALUABLE links that improve your user experience.
Functionality
When it comes to user experience, functionality is definitely one of the main parts. It's important to make sure that every single part of your website is working.
There are many ways to improve a website's functionality. For example there shouldn't be any broken links, links to redirects, or redirect chains…
Loading speed is also a part of website functionality, but we already talked about that. Also, it's important that your website not only functions well on the computer, but also on the phone. Let's talk more about this…
Mobile Friendliness
We already talked about the importance of mobile-friendliness for search engine optimization on our blog. It's necessary for any website that wants to provide users with a great user experience. Next to that, it became one of the main ranking factors, as meanwhile more web searches are made with the phone than with the computer.
To make a website mobile-friendly afterwards can definitely be a bigger project. That's why it's important to have mobile users in mind while designing a website.
More and more web designers even go with "mobile-first" and focus more on how the page looks and works on the phone than on the desktop. Google scans websites on their mobile-friendliness regularly. If you want to test your website basically check Google's Mobile-Friendly Test.
Website Safety
As we already talked about this, we don't need to take a deeper look into it. Basically you should run ongoing website maintenance, install an SSL certificate on your website and make sure that it's always safe and protected against possible hacker attacks.
Difficult Topic – Multilingual Websites
This is probably the royal class of Technical SEO. There are tons of different opinions and advice for running a multilingual website, which makes it hard to find proper information about this. Additionally, it can be technically difficult to set up a website, where every single part is correctly translated.
In general, it's definitely a good idea to run a multilingual website. You can join new markets and to make a website in a language that's not English is always a good idea, as in other languages it's way easier to compete.
If you want to set up a multilingual website, you should first do lots of research or directly hire an agency to do it. In the worst case you can mess up the rankings of all pages in your original language.
It's important to show Google that you have a multilingual website and which pieces belong to each other. What you definitely want to avoid is that you translate a page (maybe just from US English to British English) and then Google counts that as duplicate content.