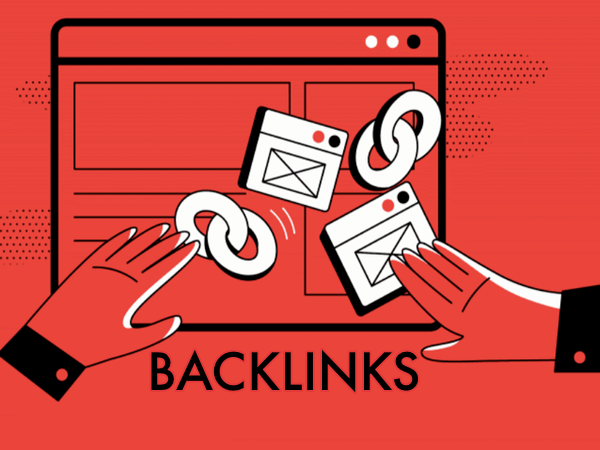 When it comes to link building (the process of getting a link to a website), it's important to understand that a backlink is not just a backlink and that backlinks can be totally different in their quality.
There are a few factors to keep in mind when you're building links. Let's take a deeper look at them to understand which backlink is valuable and which isn't.
Authority of the Linking Site
The first part that decides if a backlink is valuable is pretty simple – the importance/authority of the linking website. If you get a link from Forbes or the New York Times, it makes sense that it has higher quality than a link from a small blog that no one actually reads.
That also means that just one link from a big and relevant website can help your website and its rankings much more than 20 links from small websites. This has to be considered in every link building strategy. Sometimes it makes more sense to get just a few links from high authority websites than to build tons of links from small websites.
Do-Follow vs. No-Follow
This one is a bit more technical. There is different information that webmasters can add to a link. The two most important are "do-follow" and "no-follow".
If you add a link inside the content of your website, it's usually do-follow, while links in the comments are usually no-follow. But this doesn't mean that every link inside content is a do-follow link. Over time it became more and more standard for websites to add no-follow attributes to their outgoing links.
The no-follow attribute tells search engines to not follow these links. Search engines don't like paid links and with that also affiliate links. That's why you should add a no-follow tag to all your affiliate links. Next to affiliate links, it can also make sense to add no-follow tags to other links. If you link to a "bad" website and Google sees that, it can hurt your rankings! So if you don't really know and trust a website you're linking to, better add the no-follow tag to this link and you're safe!
When it comes to the value of a backlink, it means that you want to get do-follow links to your website, as they will help your website rank higher.
No-follow links are a good way to mix your backlinks up and get a wider and more balanced backlink profile, but in general the goal of every link building campaign should be to get do-follow links!
On-Site Link Location
Another way for search engines to decide about the value of your backlinks is at which part of your website it's located. A link in the comment area can be placed by everyone and shouldn't count as much as a link inside an article.
What you want to have is a link inside a website's content. The best would be to have it in the middle of the article, but what's basically important is that you aim for a link inside an article, rather than inside the comments or the author box. Google will give them totally different importance!
The Type of the Backlink
The last important way for search engines to decide about the quality of a backlink is which type of backlink it is or basically how and why it was placed. We summarized some of the most important backlink types below:
Different Types of Backlinks


Editorial Links
This is the type of backlink you want to get! It comes from editorial mentions – so natural links inside a high-quality article. These links are quite hard to get, as there isn't a lot you can do to get them, except growing your website and becoming more popular.
Basically you "just" need to deliver an awesome product or high-quality content on your website that people like so much that they mention it in their content. These links will come over time when your brand is growing. Focus on quality and be patient. Lots of high-quality editorial backlinks will be waiting for you.
Guest Posts
This is one of the most common ways to get high-quality backlinks to a website. You write a great piece of content, include a link to your website and then try to get this piece uploaded on other websites.
Depending on the size of the website you want to publish your guest post on, the requirements can be really different. A small blog owner might be happy to get some free content for his website, but almost every blog or magazine with some medium authority will charge you for uploading an article.
The price for that will depend on the country and the size of a website and can range from $20 to $10000 or even more. As Google officially doesn't allow paid links, be careful with these ones.
The question stays – how will Google ever find out?
In general Guest Posts are a great way to get more website visitors directly from the post and increase your website authority with a backlink at the same time. So go for it, but avoid spammy websites! You don't want a link from them anyways.
Business Registers
A fast and easy way to get started with building links to your website are business registers. They show Google that your website is more than just a website, but actually a real business – which can be a sign that your website is more professional and of higher quality.
So if you've just started with your website you should sign up in some business registers and add a link there. But as in every area of link building be careful here and don't overdo this with signing up in hundreds of registers.
It's always about the balance and to have 100 register links and 1 editorial link isn't balanced, is it?
Press Links
Press releases are another great way to boost your website's authority with a few backlinks pretty fast and easy. Similar to business registers, press releases can be a sign of professionalism and quality of your brand.
That makes press releases a great way to gain backlinks. But be super careful and don't overdo it. Many companies try to send out press releases by themself and then end up with a few hundred no-follow links from spammy press portals.
So if you want to go with press releases, get a professional agency to assist you with that.
Forum Links
This is a way to build hundreds of free links to your website – but not a really good one! Forum links became a go-to for all these super cheap "SEO-Experts" and "Growth-Hackers" out there.
They go through spammy, low-quality forums, post a random link and charge money for that. If you don't want to hurt your rankings, be really careful with this and only build links in high-quality forums, where the link actually brings value.
Comment Links
Same here as with the forum links. Comment links are easy and cheap to get, but almost all of them are no-follow and they're always placed at the bottom of a page.
That means they're the lowest quality links you can actually get. As well as the forum links, also comment links can hurt your rankings. That's why you should only post your website's links if they make sense and are a good addition to the article you're posting on.
Be Careful When Buying Backlinks!
To buy backlinks became a normal thing, but is actually super dangerous. As we said before Google has a really clear attitude to this and officially doesn't allow paid backlinks in their rules.
As backlinks are one of the most important parts for getting organic traffic and necessary for every website that wants to show Google its quality, you still need to think about how to get more links to your website.
There are many people calling themself "SEO-Experts" or "Growth-Hackers", who are selling business owners hundreds of backlinks for a super cheap price. Never ever do that! If you want to build more backlinks, consult a professional agency.
Otherwise, you risk a penalty by Google, which means that Google basically blocks your website from its search results and your organic traffic goes down to 0.