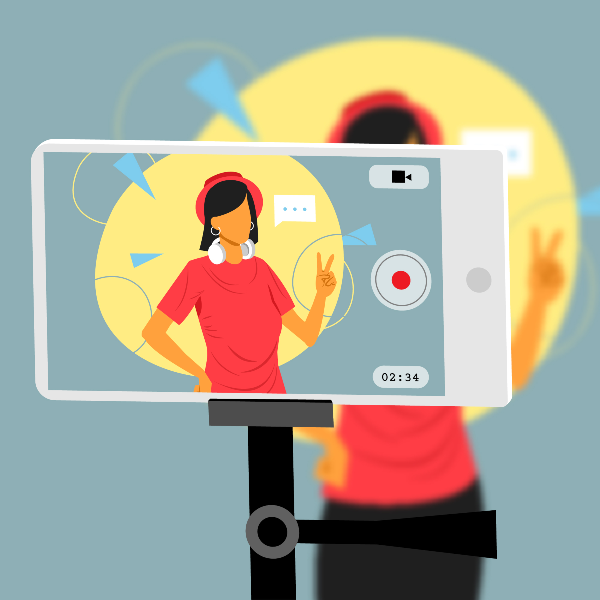 Recently, the term "influencer marketing" has gone viral. Considered to be one of the primary marketing strategies in today's social media scenarios, influencers are being hired on a massive scale to promote brands and drive sales. To begin with, the impact of influencers and influencer marketing wasn't so obvious. As more people joined social media platforms like Instagram and YouTube, it gave a boost to bloggers and influencers who started developing a strong fan base and following.
Instagram, among all platforms, has the highest engagement rate, with 3.2%, compared to 1.5% on other social media platforms. This engagement is also driven by the content produced by influencers.
How Do You Define Influencers?
Influencers are like mini-celebrities that literally have an "influence" on people. Every influencer has a specific language and niche within which they are instantly recognized. You can find influencers in all kinds of disciplines today, such as travel or fashion bloggers, journalists, photographers, and public speakers.
As more people joined social media over the past five to six years and started following people who give fashion, travel, fitness, makeup, and life advice, the term "influencer" was born. Marketers around the globe realized this impact that influencers had on their followers, which coined the term "influencer marketing."
They started including it in their marketing plans instead of using the old-school, self-promotional strategies. The year 2017 alone witnessed 86% of marketers hiring influencers to promote their brand and drive more sales. The following three years saw a whopping 1,500% rise in the research for influencer marketing.
The world of Instagram has more than 500,000 influencers of all scales today.
What Are the Benefits of Hiring Influencers?
Massive Fan Following
Unless you plan on hiring micro-influencers, who have fewer followers than mega-influencers or world-famous celebrities, you have the major benefit of getting a massive number of potential customers. You will fetch a good number of followers, even if just a small percentage of viewers decide to follow your brand. If your products are promising, followers are bound to buy something at some point, turning it into an advantage in the long run. The fans also rely on influencers' suggestions. For instance, a study revealed that 33% of the Gen Z population who followed certain influencers relied on their decision to purchase a product.
People Trust Their Word
Since people follow these influencers because of their expert opinions and professional advice, they tend to trust everything they say. They somehow establish a friendly rapport with their fans that's informal and trustworthy. More than half of the influencers are authentic and stay true to their words, which is applauded by their followers.
A lot of them are also considered to be role models for having established their own identity without depending on nepotism. Marketers take advantage of this trust, as well as the relationship between influencers and their followers, and pay influencers to promote their products. They depend on the fact that any information provided by these influencers is going to be received positively by their followers, which can lead to higher sales.
This type of indirect marketing also gives the consumers a chance to indulge in new products without facing the pressure to buy it, making it a nuanced marketing strategy that has a higher chance of success. Even though consumers are aware of the content being a sponsored endorsement, they still find the advice to be dependable and honest.
Highly Engaged Target Audience
Depending on the niche of certain influencers and their style, they can come with a highly engaged audience. Their followers take their advice and follow them for a reason. If your products or services are targeted to a certain group, you need to list the influencers you wish to collaborate with. For instance, if your company focuses on manufacturing skin products, you need to target the makeup and beauty bloggers within your area or country. In this case, your target audience will probably be the female population within an age range of 18 to 35 years old. This tactic will not only help you in reaching a major target audience but also in creating engagement, which can be very beneficial for your brand.
A great example of a brand that has solely relied on influencer marketing recently, without producing any commercials, is Daniel Wellington. The brand, which is a leading name in its discipline of designing watches, had to take this risk to understand better sales patterns and receive feedback from the audience.
Creative Way of Advertising Your Products
With so much content produced all over the platform every day, followers can get easily bored when they see repetitive posts. Even though it may look easy, it's highly challenging to keep your audience entertained with every post. There are many creative minds out there who put a lot of effort into creating excellent content, which can make the platform get saturated at some point. You can often find yourself brainstorming to be able to produce fresh content and failing to come up with new ideas.
That's when hiring influencers can help you. Influencers have their own style of producing content that is favored by their followers. They can promote your products in their own style and manner. This gives a different edge to your marketing, and your followers get to view fresh content, ultimately resulting in more engagement from old and new followers.
A Great Return on Investment
It takes a lot of effort, time, and money to produce content that can engage your audience. Influencers provide small brands and companies with great ROI, even with a fixed budget. Initially, it might seem expensive to pay hefty paychecks and give away freebies during contests held by your hired influencers. But as we discussed the impact of influencers on their followers, we can anticipate and calculate the ROI accordingly.
According to stats and numbers, you can expect to earn an average of $6.50 on every $1 spent, making it almost six times more beneficial. To have a successful return on investment, you just need to make a definite plan, determine your objectives, and set appropriate key performance indicators (KPIs). Also, it's important to define your main goal behind every campaign. Whether you need to boost engagement and increase your likes, shares, and comments, or you need to generate more sales, targeting influencers, and setting relevant strategies will help you tremendously.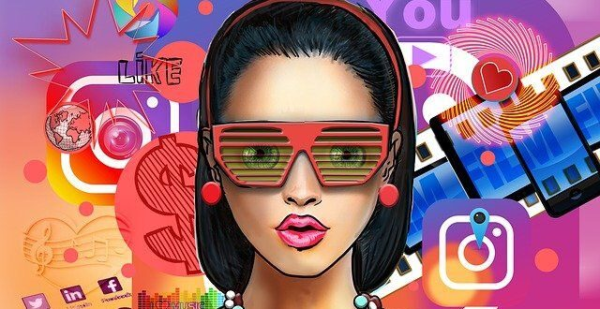 Defining Micro and Nano-Influencers
As the name suggests, micro- and nano-influencers are those who have a small number of followers compared to the bigger celebrities. However, they still have a major engagement with their followers. Basically, these have 100,000 followers or less. With one-third of the channels belonging to micro-influencers with 10,000 to 100,000 followers, and only 1% being mega-influencers with more than 5 million followers, you can compare their relative and significant impact on the audience and benefit from it.
There's a marginal difference between the terms micro- and nano-influencers. The former has a follower count from 10,000 to 100,000, and the latter from 1,000 to 10,000. Micro-influencers have a better say and are driven to create content that hits the target, compared to nano-influencers. However, we're going to talk about both groups in a collective sense, given their high rate of engagement.
There are so many influencers on Instagram that selecting and hiring a particular bunch can get nerve-racking. Within this population, we'd recommend hiring micro-influencers and nano-influencers, rather than the major bloggers or Instagram celebrities, due to a number of reasons.
Here are some aspects of hiring micro-influencers for your marketing campaigns:
👉 Depending on their reach and number of followers, small-scale micro-influencers are either willing to exchange free products or demand a certain amount of money to promote your products. You need to target these influencers smartly depending on their fan base and demands, and most importantly, according to your budget.
👉 One great thing about micro-influencers is that they are usually quite open and genuine about their opinions. They obviously create amazing content; that's the very reason behind their popularity. Compared to mega-influencers, these people are more connected to their audience. That's because they can easily respond to every comment and private message, making people feel heard and important.
👉 According to statistics, they have a higher engagement and audience reach than bloggers who have more than 100,000 followers. In fact, it is twice or more than the other groups. This gives your brand the benefit of reaching a wider audience with an even higher engagement rate (coined as ER). According to a study conducted by HypeAuditor in January 2019 about the engagement rate within that year, it was found that influencers who had more than one million followers had an average engagement rate of 1.97%; those with 100,000 to one million followers had a 2.05% ER; 20,000 to 100,000 had a 2.15% ER; 5,000 to 20,000 had a 2.43% ER; 1,000 to 5,000 had a 5.60% ER. You can compare the impact of micro- and nano-influencers on the major bloggers by using this data.
👉 Micro-influencers tend to put more effort and time into creating quality content. They discover unseen aspects of your product and create content that's more specific to your category. Not only are their ads creative and unique, but you can also get a lot of notable feedback from their followers. Unlike the content posted on major channels where the feedback from customers often gets lost, the minor channels can give you access to every comment, private message, and insight from your potential customers.
👉 They rely on you, too. As we've mentioned before, a lot of micro-influencers agree to promote your brand and products only for a free supply of your products, instead of paychecks. This collaboration is helpful for both parties. They get to create new content, gather engagement, and receive free products. You, on the other hand, will benefit by saving a major amount of funding within your budget. Basically, they are cost-effective.
👉 Lastly, there is more reach and content creation with groups of micro-bloggers compared to major influencers. Instead of hiring just one or two mega-influencers who take up half of your budget plus the free products, you can target groups of micro-bloggers who will demand less money and generate more content.
Instagram has 52% of bloggers who have 1,000 to 5,000 followers; 33.4% from 5,000 to 20,000; 8.2% from 20,000 to 100,000; 6% from 100,000 to 1 million, and only 0.3% of bloggers who have more than 1 million followers. This also increases your chances of running a few successful campaigns rather than one ineffective campaign with a single mega-influencer. Also, this results in more personalization and better targeting of the niche audience.
Influencer marketing is so prominent in this day and age that there are more and more rising influencers within various disciplines, trying their best to gain a solid following, going for collaborations that matter. This is also giving influencer marketing a major boost, which doesn't seem to be stopping any time soon.