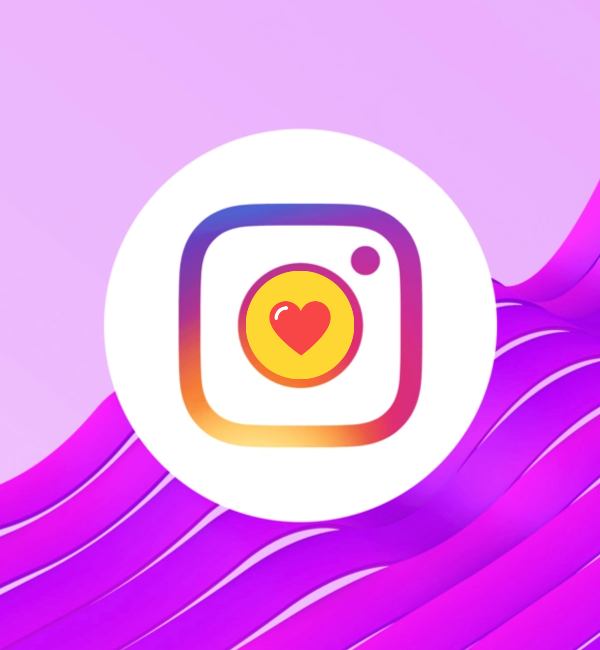 If you are advertising your business on digital platforms, but you are still skeptical of Instagram's ability to provide ROI on your advertising budget, this post will change your mind. Sure, Instagram may not have as many followers as Facebook, but it is growing at a super-impressive rate, making it a seriously viable platform for advertising your business.
Unlike other digital advertising platforms, text ads are not Instagram's cup of tea. Here, you advertise in the form of images or videos, and this allows you to flex your creative muscles and come up with really impactful and engaging advertising campaigns. Moreover, Instagram allows you to target the right group of people at the right time with apt imagery.
Many advertisers have already started receiving better ROI with Instagram advertising than other channels. With the right strategy and a better understanding of how Instagram works, you, too, can take full advantage of the platform's advertising potential.
How Is Instagram Advertising Different from Other Platforms?
On Instagram, you advertise by paying to post sponsored content to reach the target audience and expand your follower base. The primary objective of this sponsored content is to improve your brand exposure, increase traffic to your business website, generate sales leads, and push the current leads toward conversion.
As we mentioned earlier, the key difference between Instagram ads and those on other social media platforms is that in the former context, text ads are out of the equation. You need images, a set of images, or videos to take your business or products to the target audience.
Let's look at some statistics that firmly underline the importance and effectiveness of advertising on Instagram before delving deeper into the procedure. In March 2017, over 120 million Instagram users visited a website, sought directions, contacted (called, emailed, or direct messaged) to get in touch and know more about a business, based on Instagram ads. According to the social media giant, 60% of Instagrammers say they discovered new products on the platform, and as many as 75% of them take action after being inspired by a post. Any advertiser would admit that these are some seriously impressive numbers.
Instagram Demographics
Before you unload big bucks on Instagram advertising, it would be wise to gain insight into the demographics of Instagram users so as to be sure that your investment is used to reach the right kind of audience for your business.
About 55% of Instagram users belong to the 18 – 29 age brackets, while 28% are 30 – 49 years old. People between the ages of 50 – 64 constitute only 11% of the Instagram population, while only 4% are 65 years or older. So, if your business caters to senior citizens, you would probably be better off taking your advertising investment elsewhere. However, if your brand deals with products or services that are suitable for the younger age groups, then Instagram Advertising would be an excellent way to reach out to your target audience.
As for geographic segmentation, about 32% of Instagram users live in urban areas, 28% live in the suburbs, and 18% live in the countryside. Women outnumber men on this platform, but the gender gap is steadily diminishing.
Instagram, like most other social media platforms, offers advertisers complete control over their target audiences—like gender, age groups, locations, behaviors, and interests. The app takes advantage of Facebook's massive and well-established demographic data to direct your ads to relevant audiences. This makes Instagram advertising a very powerful tool for advertisers who are looking to target specific niches to prospective customers.
Cost of Instagram Ads
Determining the pricing of ads on digital platforms is not always a straightforward task, and Instagram is no different on this front. There are several factors that influence the cost of your ads and various ways of managing your budget accordingly.
Factors Influencing the Cost
The Instagram advertisement model is based on the CPC (cost per click) and CPM (cost per mille) methods, and the prices are determined by Instagram auctions. This data is obviously confidential. Even your target audience and the feedback on your ads have the potential to influence the advertisement costs.
According to AdEspresso's insight, which is based on monitoring $100 million worth of Instagram ad money spent in 2017, the average cost of CPC ads on the platform in the third quarter of the year ranged between $0.70 and $0.80. Please note that this is just a vague benchmark to give you a basic idea of the costs involved in Instagram advertising. These prices do vary based on the auction, location, audience, time of the day, day of the week, and so on.
How Can You Control Your Costs?
Seeing that ads that target a specific niche enjoy high rates of engagement, Instagram ads of this nature could end up costing you more than a similar campaign on Facebook. According to some advertisers, the cost of Instagram ads could be as high as $5 per CPM. The advertisers can decide how their ad budget is spent. You can either set a daily spending limit or set a lifetime budget and continue running the campaign for as long as the budget lasts. Advertisers can also control the ad schedule (specific time range during the day), ad delivery method (link clicks, unique daily reach, impressions), and the bid amount (manual or automatic).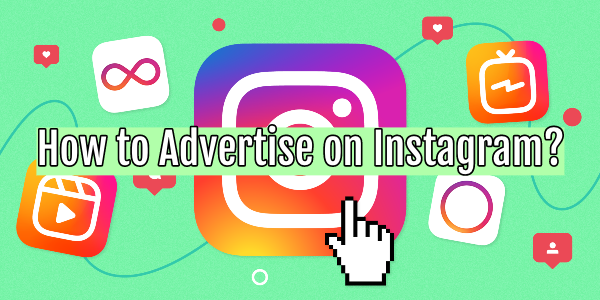 How to Advertise on Instagram
Now that we have clearly established the marketing potential of Instagram advertising beyond any reasonable doubt, let's see how to set up your campaign.
The good news is, if you are already familiar with the way advertising works on Facebook, then setting up Instagram ads is not a big deal at all. It is so easy that they can be configured through Facebook Ads Manager itself.
Are you already advertising on Facebook? If not, we'll walk you through the process of setting up Facebook Ads Manager so that you can run your Instagram ad campaign through it. It is to be noted that Instagram doesn't have its own ad manager, so you need to set up Facebook Ads Manager.
After logging into the appropriate Facebook account, navigate to its Ads Manager section, and determine your campaign goal. The interface is so intuitive that the goals are self-explanatory. The Instagram ads work for goals such as these:
● Brand Awareness
Simply select this option, then sit back and relax as Instagram works its magic to take your ads to potential users who are likely to be interested in your business. The platform is secretive about the logic and algorithm behind this campaign, but it does produce results as new and relevant users are exposed to your brand.
● Traffic
You can choose either to direct traffic to your website or to the app store where people can download your app. So, all you need to do is select one of these options under the "Traffic" menu and paste the relevant link there. There is not much else for you to do except to monitor the extent of traffic increase and gauge the effectiveness of your Instagram ad campaign.
● Reach
If you're looking to maximize the number of users that view your ads, then you need to first select your Instagram account before floating the ad campaign. You can take advantage of Facebook's Split Testing feature, which allows you to test two different ads to see which one leads to better results. If you are running an Instagram story ad, "Reach" is the only goal you can use for now.
● Engagement
Engagement is a great way to generate leads for your business; hence it is one of the most popular goals. However, unlike Facebook—where you can pay for "post engagements" or "event responses"—Instagram only allows you to pay for "post engagements" at present.
● App Installs
Setting up app installs as your goal is just as simple as selecting any other goal. All you need to do is select your app from the app store during setup.
● Conversion
This goal aims at leading your target audience to take action. This means using ads to drive users into purchasing something from your website or your app. In order to use this goal, you need to configure your Facebook Pixel, or an app event, based on your website or the app you're marketing. Once you finish this setup, you can keep track of the conversions.
● Video Views
The video views goal doesn't require any additional configuration or setup. Video content always requires you to invest a significant amount of time, money, effort, and creativity. It is always a good idea to pay to get more Instagram views for your content so that it can put you on the radar of a sizeable target audience.
Selecting the Target Audience
Once you have selected a suitable goal for your ad campaign, the next obvious step is to configure the type of audience to target. If you are already a Facebook advertiser, things will be very simple, as you will have different types of audience bases already selected. If you are not familiar with this, don't worry, it's not rocket science. Here is how you do it:
● Location
You can choose to target a specific country, state, region, city, zip code, or even exclude or include certain locations.
● Age 
You can choose any age range from 13 years to over 65 years.
● Gender
You can target men, women, or all.
● Languages
If the language you are targeting is not common in your target location, it is better to leave this option blank. Even Facebook recommends the same.
● Demographics
This section, which falls under "Detailed Targeting," is powerful and offers detailed configuration settings. It has several multilayered subcategories that allow you to reach a specific niche. Just take enough time to explore all possible options to decide on the group of people to target.
● Interests
This also falls into the "Detailed Targeting" category. You can explore several subcategories to find users who are inclined to be interested in what you are promoting. For example, you can target users who like automobiles, travel, a specific genre of movies, and so on.
● Behavior
As you must have guessed it already, this also falls under the umbrella of "Detailed Targeting" and comes with seemingly limitless subcategories and options. You can select your target audience based on their purchasing behaviors, their jobs, anniversaries, and so on.
● Connections
This allows you to target users who are connected to your Instagram page, app, or event.
● Custom Audience
This needs a bit of preparatory effort on your part. It allows you to handpick your target audience and upload a list of contacts so that you can specifically reach the leads that are already in the bag. This option is also very helpful in reaching customers to pitch upselling.
● Lookalike Audience
If you are happy with the way your custom audience base is responding to your ad campaign, you can configure the Instagram ad to look for a "Lookalike Audience." This feature will find Instagram users possessing traits that are similar to your original custom audience base.
Once you're done configuring your target audience, Facebook Ads Manager will give you an idea of how specific or generic your audience base is. Too specific may limit your exposure, while too generic may dilute your ad campaign. You can reconfigure your target audience to strike a fine balance before you flag off the campaign.
Ad Placement
Other important points to take into consideration include determining the placements. If you leave it at "Automatic," the ad will end up running on both Facebook and Instagram. If you have created your ad content specifically for Instagram, then you should opt for "Edit Placement" and select "Instagram."
Budget and Schedule
If you're familiar with Google Ads, aka AdWords, the procedure is pretty much similar on Instagram. If you're new to the world of digital advertisements, then you have to implement a trial-and-error strategy to determine your ad schedule, daily budget, and lifetime budget.
Creating Instagram Ads
Once you've gone through all the above procedures, the only thing left for you to do is upload the ad content you've created and kick-start the campaign. Instagram ads can be created in the following formats: image feed, image story, video feed, video story, carousel images feed, and canvas story. Each has its technical requirements regarding size, memory, etc., and depending on the type of ad content, your available goal options may vary.
To conclude, Instagram advertising can be extremely productive for your brand or business. Being a multimedia platform, Instagram allows you to come up with great and creative ad content. Infuse your ad content with personality and contextual relevance, then watch the magic happen.