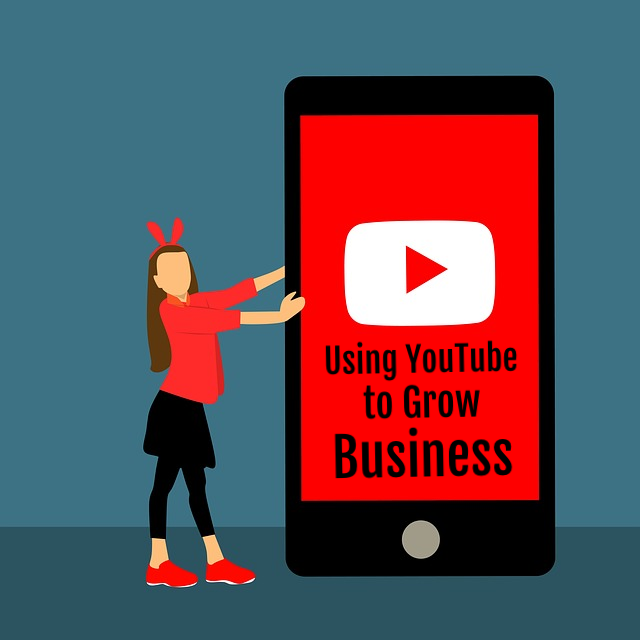 You don't have to be a YouTuber to use this platform for your business purposes. Like any other social platform, YouTube is an excellent way to grow and expand your business. It will allow you to reach not only new customers but also the people with who you can work and collaborate. In other words, YouTube is an excellent networking platform for any kind of business out there.
This is simply because, in the 21st century, social media marketing is the most important form of marketing we have. It completely replaces the traditional methods of advertising, and every business needs an online presence. Besides being a social media, YouTube it's also the second most used search engine. Google is also indexing YouTube videos, and if done properly, your video ad can be among the first results Google displays.
Here are a few benefits of using YouTube to grow your business:​
1. Reach a bigger audience!
YouTube has billions of users and hundreds of hours of videos uploaded daily. This means that this platform puts at your disposal a huge audience that can potentially become your customers or fans. Of course, YouTube won't do the marketing for you, and you still have to think about how to drive that audience to come to visit your channel. There are many ways to attract people, but keep in mind that everyone wants to see quality videos. Once you focus on that, you can start generating a high number of views as videos with high numbers attract even more people and potential customers. The best way to do this is to share your YouTube videos through other social network platforms such as Facebook or Twitter.
2. Generate Traffic!
Yes, you can use YouTube to generate traffic to your website. Simply place the link to your website in the description of your video ad and you will gain clicks. People are curious, and if your video attracts their attention, they'll want to find out more directly from your website. Another way to generate traffic through YouTube is to collaborate with vloggers and influencers. Find a suitable YouTuber who you think would present your product or your service the best. They will work hard to spark the interest in their own audience for your product, and that audience would happily click on the link which would lead them to your website.
3. Increase your Google presence!
YouTube is part of Google. Google's search engine algorithm started considering videos a valuable and trustworthy source of information, and YouTube videos are highly ranked. But in order to make this feature work for you, you will have to follow a few rules. You will need to mind the use of keywords and create your titles, hashtags, and video descriptions accordingly. You need to organize and categorize your content properly, and if you have a blog on your website, make the videos a part of them. If your video content complements the text, Google would rank it even higher.
4. The economic value of YouTube is unmatched!
Not only is creating a YouTube ad cheaper, but it is also much faster in generating traffic. The traditional marketing methods take time. They need to reach a wide audience but they are limited as they are not available to a large enough audience. YouTube will reach the targeted audience immediately and you will see the first results in no time. Time is money, and the faster you reach your audience, the faster you will start developing your business.
5. Stay in touch with your audience!
YouTube, just as any other social network platform, will allow you to communicate with your audience through comments. But it will offer you even more than that. You can ask your viewers to be a part of your campaign by recording their reviews of your products and services. Make them feel that there is a human behind the videos and make them a part of what you are doing.
6. Build brand awareness!
Through contact with your audience, you can raise brand awareness and loyalty. But for this, you would need to create a special connection with your viewers. You can do this easily through a series of initiatives you can start on YouTube. People love social initiatives and they will want to know your company's stance on many of the modern social issues. Research the modern trends and share your views on them. It can be about climate change, Pride month, animal welfare, and any other pressing matters. Organize charities, lotteries, and give away prizes related to your business. You can even opt to give special discounts to your YouTube followers.
Developing and expanding your business through social media is a fun task, and doing it through YouTube makes it engaging, interesting, modern, and very economic. Remember that YouTube is not only a place where you will display your ads. It is a fun, ever-growing community that appreciates communication between professionals and users. YouTube is an awesome place through which you can show the human side of your business. Show the face that stands behind the brand, act natural, joyful and share your happiness and emotions with your audience. This will increase their loyalty and YouTube will improve your ranking.