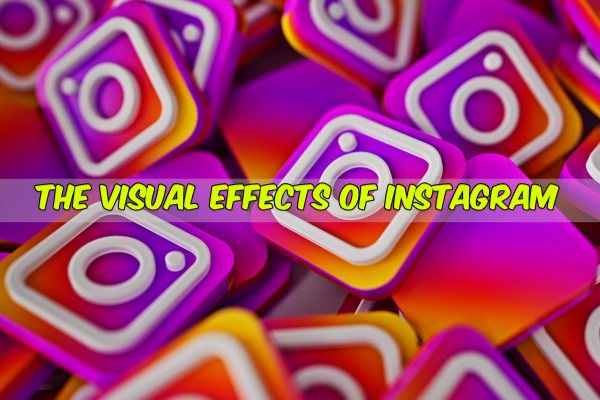 Why would you want to work with Instagram?
It is definitely a good idea for your business to concentrate on working with the Instagram social media site. Instagram may be younger, with fewer users, compared to the parent site of Facebook, but it is still a breakout social media site that you should spend some time on.
You will be able to tell a visual story through a lot of different formats. And, if you are able to reach your target market in the proper manner, you will find that this can give you a huge return on investment compared to some of the other places you may choose to advertise.
Why would you want to work with Instagram? Because it is estimated to have 1 billion active users each month. And it is likely that this amount is going to grow more and more throughout the years. People love the idea of being able to find the visual options that are on here, and it is a really unique way to showcase your business and your products.
This growth may be a little bit scary when you are first getting started, and you may be worried about some of the clutter that comes with it. Organically, you can make a start, but you may find that, like with your Facebook account, you are going to need to do a bit of paid advertising to help you stand out from the crowd. Let's look at some of the things that you are able to do in order to really get the most out of your marketing dollars and a great return on investment when you work with Instagram.
How to reach your audience organically on Instagram
The first thing that you need to focus on when it is time to bring in some of the great things that you can get out of Instagram will be reaching the audience in a more organic manner. This is going to help you to reach as many customers as you would like, without having to pay for paid advertising and wasting money on marketing.
While there is nothing wrong with working with paid advertising on Instagram, you do need to also work a bit on organically reaching your customers. And there are a few things that you are able to do to make this happen for you. Let's take a look at some of the best steps that you can take in order to really reach your target audience on Instagram.
There are a number of things that you are able to do to help organically grow your reach on Instagram and other sites along the way.
Some of the techniques that are going to work well for most marketers, especially if you are using them the right way will include:
Use the hashtags
A good Instagram hashtag strategy matters. While the image that you put up on your page is very important to the success of your Instagram campaign, hashtags are going to be one of the most important elements of your post. Captions can tell a story with the image, but the hashtag is going to get your image seen by those who may not be your current followers.
When users on Instagram start to search for hashtags that are relevant in a specific industry, you want to make sure that your posts are one of the ones that show up.
If they don't, then this means your competitors are there instead, and you are missing out.
There are going to be three main strategies that can be used for choosing hashtags. These include:
1. Use hashtags that are pretty popular
Ones that have the best chance of getting searched for. This may end up with a lot of competition, but it still increases your chances of being seen.
2. Use some hashtags that are less popular
But still highly relevant to the work that you want to do. These may drive fewer users to your posts, but the ones who do find you based on these hashtags are going to be more targeted.
3. Use hashtags that are often thought to attract new followers
Some of the good ones to go with include #follow #follow4follow and #followme.
No matter which of the three strategies you choose to go with, or even if you decide to do a little combination of each one, try to use at least a hash tag on each post. Even more hash tags can be better because it increases the amount of reach you are able to get on this site.
Find the right amount of posts a day
The next thing that we need to take a look at is the idea of how many times you should post on your page a day. This is a question that is going to come with a lot of debate. Each marketer is going to come with a different answer to this one, and it is going to depend on your product, and your customer base.
There is a lot of information and advice that is conflicting when it comes to how often you will need to post on Instagram. In the long run, you are the one who needs to pay attention to the information that you are given, and the statistics that you look at, and then decide what seems to work the best for your needs. Some people may be fine posting just once a day, and others are going to need to post several times a day.
According to research that has been done on the idea of posting on Instagram, which was able to monitor 55 different brands who use Instagram, it was found that most brands would post somewhere in about 1.5 times on average a day. What seems to be more notable here is that posting more often didn't necessarily result in less or more engagement. It all depends on what seems to work for your business, your time, and your customers.
In the past, most marketers were told to be overly careful about not posting too much on their pages. You shouldn't go too crazy with this and post fifty times a day every day. But if you want to post a few extra times one day, it is not going to hurt your engagement that much. You may need to experiment a bit and see how many postings a day will work the best for you.
Remember the vibe that comes with your brand
If you are looking around on Instagram, you will find that the brands that seem to have the most success there are the ones who will look carefully at their images and their posts and ensure that these are going to contribute to the identity of their brand. All of these companies are going to come with an overarching theme that ensures that all the videos, images, and other things stick with the same theme.
This is such a good thing and you need to stick with it in your own advertising as well. It is going to help your customers feel like they can really get to know you and our company. And when they feel that they are able to connect with you, they are going to stick around and see what more they are able to glean from you.
This means that you are going to have to carefully consider all of the pictures and videos that you want to put up on your Instagram business account. There are too many companies that will post things without thinking, and then it makes their brand look like a mess. While you don't want to have every picture become a clone of each other, it is a good idea to really think through any of the posts that you put up before you get started.
Steps to make sure your profile is optimized
It really doesn't take that long of a time for you to go through and properly optimize the profile that you are using on Instagram, but it can definitely make a big difference on how many people will actually click on your site. It can also make a difference on how they view your brand.
Some of the tips that you can follow to help optimize your Instagram profile includes:


• Make sure that the description and the images on your profile go well with the vibe that you want to see in your company.
• Make sure there is always a link present that goes back to your website. You could even consider setting up a landing page that is specific for your visitors from Instagram, or you can make changes to the link to help promote a current campaign or other content.
• Use the logo for the company somewhere in the profile. This lets your users know that this profile is the official one for your company.
• Consider adding at least one brand specific hashtag to your profile. This makes it easier for your customers to know the profile belongs to you.
• If you are a local business, or have your own store, consider including your physical location into the profile as well.
• Make sure that if you have other social media profiles that your images, and any other content, stay consistent throughout.
Growing your Instagram followers
If you do not take the time to grow a good base of followers who are actively watching your posts and checking in with you on a regular basis, then all of the other things that you end up doing on this social media site are going to be worthless. The secret to growing your solid base properly is simple, but it does take some time and effort in order to see it happen.
The secret that we are going to follow on here is a natural engagement. When you naturally engage with your followers, you will find that they are more likely to stick around.
What this means is that you need to respond to your customers, consistently post, keep the information engaging and prevalent to what you are doing, and more.
Now that we understand how this works, there are going to be a few different strategies that you are able to use in order to make sure this process works for you.
Some of the strategies that can work when you want to grow your Instagram following include:


1. Remember that quality pictures and posts are always going to beat out quantity. If you have already started your account, make sure that you go through and edit it until only the very best is left. No one wants to follow you if all you have is thousands of pointless images that have nothing to do with your business.
2. Always have a good and relevant caption with your pictures. Asking a question within that caption can be a good way for you to increase your engagement.
3. Be consistent. Always remember who you are posting for, and remember why you are posting.
4. Use various tools to see which images are leading you to the highest engagement, and then post more of them.
5. Engage on the photos that you like the most, and also on other profiles. As people start to see that you are interacting on a regular basis, they are going to start following you as well.
6. Make sure that if you are on Instagram, you should promote this account everywhere that you go. Promote it to other social media sites, on your physical marketing materials, and to your email subscribers.
The importance of being a follower on Instagram
Unless you happen to be a big celebrity and go on Instagram, it is likely that you will have to do some work in order to get Instagram followers to pay attention to you and to even get people to follow you back in the first place. Not only should a business focus on following their followers back, but you need to take an active role in making and finding new people who will follow you.
This is sometimes hard. Just posting on your page is not going to be enough to bring in all of the people that you would like. You have to put in a little bit of legwork to see this happen. Some of the ways that you can work to find the right people you want to follow, an hopefully get them to follow you back will include:
1. Look around for the people you already know
When you are on your profile, head to the main page before clicking on the right hand corner of the top of the screen. From there you can tap on Find Friends and see who is on your suggested user list, contact list, and friend list.
2. Search for similar companies
Or other companies you already know and who may have some followers who would like your company as well. You are able to find these using the search bar function.
3. Find others that you may want to spend your time following
Instagram makes this easy with their own Search and Explore feature. You just need to click on the magnifying glass icon and then do a bit of scrolling to figure out who is most recommended for you.
4. Follow influencers in the industry that you are already in
The program known as keyhole is going to help you search for users and posts using the hashtag from before, and then you can go through all of the results looking at the number of likes found on the post.
5. Follow the right users
Follow any of the users who are already following top influencers in your industry.
6. Search for hashtags that seem to go with your industry
This is a good way to help you do a bit of targeting on the users who are in your field or niche.
7. You can spend some time searching on Google as well
This helps you to find some of the most influential users in your industry.
Make sure your Instagram posts are engaging
One of the mistakes that you need to watch out for when you are working with Instagram is that you don't start to post the same type of content over and over again. Posting product shots and selfies may be something that you are used to working with, but it is also a good idea to mix up things a bit and then change the strategy. Try something new, or have a nice rotation of things that you would like to try along the way.
The neat thing with Instagram is that there are a lot of different options that you are able to choose from in order to help you mix up the content and to really make yourself stand out from the crowd.
Some of the post ideas that you can try out to mix things up will include:


1. Photos that your users submit.
2. A day in the life shot that is going to show a bit of your personal life instead of just the business.
3. Holiday themed videos and images do well.
4. Some demos or tutorials that show the customer how to work with your product.
5. Simple image quotes on the picture or video. You are able to do this with the help of Canva.
6. Sneak peeks of any new product that is available for you to show your customers.
7. If you can, take some photos that are behind the scenes in your business to make the customer feel like they are getting information that others aren't.
Paid advertising on Instagram
Another option that you can work on is doing some paid advertising with Instagram. This allows you to reach for some of the customers who may not have been available for you in the past, and can even target your current customers to ensure that you are going to be able to make some of the sales that you would like to see.
When it comes to advertising with Instagram, there are a few different types of ads that you are able to work with. The most common types that you will want to spend your time on include:
1. Stories ads:
These are the full-screen ads that will appear in between the stories of other users. This allows you to target your audience very specifically and makes it easier to reach a massive audience with that ad.
You can add in filters, video effects, and even text to make the promotion more fun. And it is going to look and feel just like a normal post, allowing you to reach a big audience without ruining the experience for the user. You can add in a call to action to get your audience to head back to your website or do another action that you want.
2. Photo ads:
These are great for allowing a brand to really showcase their services and products with some compelling images. You can showcase some of your best products, and then add in a Shop Now call to action button before targeting who you would like the pictures to go to. Just like with the stories, these are going to look just like the regular posts that you have, which can make the experience better for your audience.
3. Video ads:
If you are able to make a good video that is short (fifteen seconds), then this may be the ad choice for you. This can be creative and can quickly make its rounds with a good call to action if you set it up in the proper manner.
4. Carousel ads:
These ads are going to give the user a chance to swipe through a series of videos or images, and then there will be a nice call to action button that can lead the customer back to your website. These ads are going to do a few things such as sharing a multi-part story, showing more than one product, and even dive deep into one product or service with up to ten videos or images.
While you are able to advertise your Instagram posts on Facebook as well, we are going to keep this simple and look at how you can do paid advertising on your Instagram account. If you notice that you have a certain post or type of post that seems to get a lot of engagement and you want to grow this, you will be able to promote it within this app.
First, make sure that you have a business account set up (which you should at this point), and then you can go right to the post that you would like to promote.
Click on the Promote button. It is likely that you will need to log in with your account from Facebook to authenticate who you are. Once that is done, you need to be able to select your goal.
There are a few goals that you can have including driving more people to your website, making more sales, or even maximizing the number of users who will see your post. You can also add in a call to action button of your choice, choose the audience that you want for the post (or you can let Instagram do this for you), and then choose the ad duration and the budget. When everything is set up for you the way that you want, hit Create Promotion and see how things go!
You can always make adjustments to the advertisements that you are doing, and you can learn from what you are doing along the way. If you notice that one type of demographic is really working for your needs, then go ahead and start relying on that a bit more. If you look at the statistics and see that something is definitely not working, then it is fine to drop that and move on. Advertising on Instagram or one of the other sites will be a big experiment in trial and error and it is fine to keep trying things until they work for you.
Best of luck! 🙂