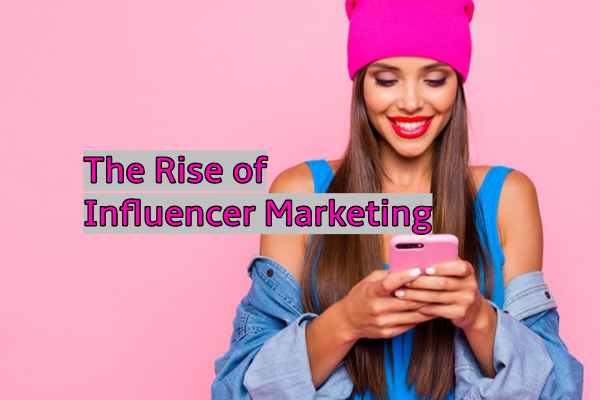 Influencer marketing is a great marketing tool for your business due to its extreme effectiveness. Not only have 86 percent of marketers been actively using influencer marketing, but also the number of Google searches for "influencer marketing" has increased by 1,500 percent over the past three years.
The reason why influencer marketing has become imperative for businesses to include in their marketing strategies is that influencers on social media help you reach your specific target audience and increase their awareness of your brand.
That is because social media influencers have a large following, as well as a strong connection and relationship with their fan base. This makes your target audience reliable, loyal, and willing to accept and follow the advice of their role models.
Why Is Influencer Marketing on the Rise?
Celebrity marketing has been used for decades, where a celebrity would endorse a certain brand, becoming the brand's image or being seen using its products.
However, using a celebrity is not only a costly method of advertising but also not quite as effective—since most people are aware of the fact that it is a marketing strategy.
Nowadays, with social media giving regular customers a voice, it has enabled people who are interested in a specific sector to get more recognition because of their authenticity and awareness. As people with the same interests start to follow their journeys, the number of their followers increase, turning them into an influencer. Because they are real-life customers who offer authentic and valuable information and reviews to their followers, they are considered role models who have the power to affect the choices their followers make. Based on statistics provided by Mediakix, 80 percent of marketers agree that influencer marketing is effective, and 71 percent also conclude that the customers generated by influencer marketing are of excellent quality.
As a marketer, using influencers to help promote a business is an excellent way to reach an audience that is not only interested in what your business offers, but will also become potential buyers, leading to a boost in sales and revenue. That is because the fan base of influencers usually consists of those who share an interest in the niche market that you are part of, and they tend to follow these influencers to gain more knowledge about that sector. The difference between influencers and celebrities is that the level of trust, loyalty, and engagement on an influencer's social media platforms is so much higher, making the ROI and outcome of influencer marketing much more beneficial for your business.
How Does a Business Use Influencer Marketing?
There are numerous influencers available for every sector you can think of. You will find travel, fashion, food, lifestyle, and beauty influencers; vloggers and bloggers; advocates for human rights, LGBTQ+ rights, and gender equality; as well as people who fight for any other social or environmental cause, and many others.
So, the first thing businesses should do is figure out who the influencers in their sectors are. This can be done by checking your followers, as you might find that some of your customers are influencers who believe in your brand and what you have to offer. You can also analyze the other people your fans follow and pinpoint whom they find to be influential.
Once you have identified the best influencers to use, then you have two options: try to reach out to them on their social media platforms, or contact an agency and have them give you access to the influencers.
What Can an Influencer Do for Your Business?
The advantage of working with niche influencers is that it generates the exact type of target audience you are looking for—the people who are most likely to become potential customers. All you have to do is choose the type of influencer who is in line with your brand and relevant to your niche market.
In fact, many businesses tend to use influencer marketing to raise awareness about their brands. Statistics show that 37 percent of marketers have admitted to using influencer marketing to build brand awareness because of how effective it is, but that is not the only reason. Here are several other ways your business can benefit from working with influencers:
Review Your Products or Services
One of the most common ways of using an influencer is by sending them a product to use or having them try out your services firsthand. Afterward, they give their honest opinion and offer reviews about their experience with your brand. This helps your business gain more potential customers, as working with a niche influencer gives you access to the right target audience.
Give your Business a Shout-Out
Whether it is through a post, short video, or even stories, an influencer giving your business a shout-out will help their fan base get familiar with what your brand has to offer. This can be a great way to generate more targeted followers.
Take Over Your Account
Another way of using an influencer for marketing purposes is by carrying out a social media take-over. The influencer will have access to your account and interact with your audience directly. This way, your followers can ask questions, and the influencer will answer them, offering them insight into their day and giving them a chance to connect with a person they look up to. Because influencers tend to announce on their social media platforms that they will be taking over your account, you'll find their followers also heading to your account, bringing you more traffic and engagement, and spreading awareness about your products or services.
Collaboration
You can choose to collaborate with an influencer by having them announce your latest campaigns, give their followers a discount code for your products, or even become a brand ambassador for your business. All these can really help boost sales, as their fan base will have a lot of faith and trust in the influencer's recommendations.
Create Content
Many people tend to use influencers because they are great at creating authentic and real video content that appeals to the consumer. Instead of spending large sums of money on professional video production, you can spend a fraction of that price on hiring an influencer who will create engaging content for your brand. That way, you will ensure that the engagement level will be extremely high, as they have their family, friends, and followers to vouch for them.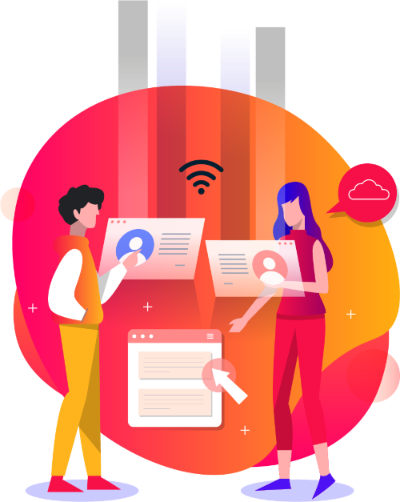 Micro-Influencers vs. Celebrity Influencers: Which Type of Influencer Is Best for Your Business?
When it comes to influencers, there is always the dilemma of which type to use. There are celebrity influencers who have hundreds of thousands of followers and sometimes even millions, whereas micro-influencers have thousands or tens of thousands of followers. So, how do you choose which one is better for your business?
The number of followers is not always the most important factor you should be analyzing; instead, you should be looking at the engagement rate to help you decide. In most cases, you will find that the more followers an influencer gets, the less engagement they have, indicating that more followers don't always mean more interaction.
On the contrary, since niche fans are aware of the identity of their influencers and choose whom they want to support and look up to, they tend to have more faith and loyalty in smaller-sized influencers. They feel they can relate to them and trust their judgment. Most people know that the bigger the fan base, the more an influencer is approached by brands, making them lose their credibility and authenticity in the long run.
Benefitting from Micro-Influencers
Here are a few reasons why instead of opting for a few celebrity influencers, you should use ten to 20 micro-influencers:
● Higher Engagement Rates
HelloSociety has found that micro-influencers or accounts with 30,000 or fewer followers are much more beneficial to marketers. That is because these influencers tend to deliver 60 percent higher engagement rates as their fan base is smaller, more engaged, and more loyal.
● Cost-Effective
One of the advantages of using influencer marketing is that it is incredibly cost-effective. In fact, influencers are 6.7 times more cost-effective than celebrities, and they create 22 times as much buzz. This means that every dime you are paying is worth it, and the return on investment is really high.
● Cheaper
Because micro-influencers are much cheaper, they allow your business to use several influencers at the same cost as using one or two celebrity influencers. This gives you the advantage of reaching a wider, more precise audience that will really help grow your business more effectively.
● Diverse Content
Using several micro-influencers allows you to get creative with your business and try out different strategies to see which resonates best with the audience. That not only makes your brand look creative and innovative but also offers the user a variety of content to choose from, as well as catering to different audiences. For example, you can ask one influencer to post on their social media platforms, another one to get their audience to take part in a campaign, a third one to create video content, and a fourth one to review or test out your products. This will allow you to have interesting and engaging content, in addition to making your brand look like it is super exposed and popular among most of the influencers in that niche.
● Easier to Reach and Communicate With
Most micro-influencers will respond to your inquiries via social media, instead of you having to hire an agency to get through to them. They are also less picky and more open to several suggestions, making them much easier to deal with.
● Higher ROI
As mentioned above, because of the power influencers have over their audience, they can direct them to your business and products, convincing them to test them out. This means that every dime you spend on influencer marketing comes with a higher ROI, making it a great marketing tactic to use.
If you are wondering whether your business should be working with influencers, then the answer is definitely "Yes!" Not only is the rise in influencer marketing growing, but it is also extremely effective, powerful, and helpful when it comes to reaching the precise audience you need for your business to grow. However, you need to choose the influencers carefully by analyzing their content, followers, and personalities to make sure that they are relevant to your brand and comply with its identity. Working with influencers will also help you produce creative content that will appeal to your consumers and really tap into different audiences, which will grow your social media presence, boost your sales, increase your followers, and provide you with loyal customers who believe in your brand and what you have to offer.