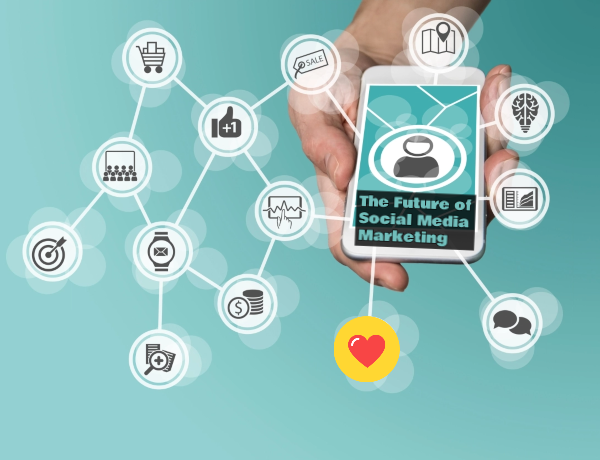 Social media is constantly changing; just when you think you have got it all figured out, the platforms update their algorithms, and you are back to square one. That is why you must stay up to date, always be on the lookout for new pieces of information you can implement, and be willing to test out new strategies and tactics to ensure that your social media platforms are not outdated. To help you do that, here are some tips you can implement to keep up with the times:
Focus on User Engagement
On any given day, your posts on social media will most likely reach 1 percent of your followers. While that does sound like a tiny number, you can change your perspective and try to capitalize on that 1 percent. If you start keeping an eye on who actually reads your posts and interacts with them regularly, you can build on that and form a strong relationship with them. As a business, you can do this by always replying to their comments, or even reaching out and giving them a discount because they are considered to be loyal customers. Building relationships and engaging with your users on a personal level is the future of social media, and that is what will differentiate you from AI, which will not tailor feedback and responses to suit different people's reactions and characteristics. Using this tactic is an excellent way to turn those clicks and interactions into conversions.
Build Relationships
Another form of user engagement that is essential to the present and the future of social media marketing is creating content that will truly connect the user to your brand rather than focus on being promotional. Nobody goes on social media to be sold stuff, and that is why your content must focus on building relationships rather than selling products. The stronger the bond, the higher the possibility of conversion, but it's important to focus on creating that bond in the first place. If you create content that is useful, emotional, or funny without the intent of selling, a user is more prone to like, comment, or share your posts, allowing your content to reach a wider audience.
However, it is also useful to understand that a post can go viral based on the real comments that are visible on it. It's not just about likes or shares; the greatest strength lies in comments that go back and forth. That is why it's important always to give the users something to respond to in order to keep the conversation flowing. The more comments a post receives, the more likely it is that Facebook or Instagram will show the post to other people. But that's not the only benefit—once again, you will also be building a relationship in the process and making users feel more connected to your brand.
Create Your Own Influencers
While influencer marketing is still on the rise, its success might be temporary. That is why, as a business, you need to be prepared to have your own influencers. This means that you need to look into your own network, figure out who has influence, and use them to your advantage. Your employees, followers, and even your CEO might have some power that you should be using. The more connected to the brand a person is, the more power they will have when it comes to reaching the audience. Instead of looking for people with a high following, start looking for those within your network who are continually on social media, have the skill of building virtual relationships and engaging with their followers, and use them as the face and voice of the company. Users want to feel an individual connection to a business, and that's why personal branding is a huge and successful field that companies need to tap into from a different perspective. Utilizing the voice of those within your company—and who are familiar with your brand—will add a whole lot of authenticity to your business, instead of using the same strategies and tactics that everyone else is using.
Capitalize on Omnichannel Marketing
It is not enough to be on one platform anymore. To increase your rating and traffic, you need to be sharing to different platforms, targeting different audiences, and directing them to your websites. The more traffic you have, the higher the possibility of conversion rates, making it much more beneficial for a business.
However, it is not smart to re-share content on different channels, especially when the content does not fit the identity and strategy of a specific platform. For example, if you want to spread an article, sharing it on your Instagram account with a screenshot of the headline will be quite pointless, as the user will not put effort into searching for the title. However, if you share it on your stories with a swipe-up link, it might be useful. You will realize that going for omnichannel marketing will make your cost-per-click go down, as it helps improve your numbers on all platforms.
Concentrate on Content Marketing
While many people have actually stopped reading, having your own content on your blog or website is still extremely advantageous, and is likely to stay that way in the future. That is because the content will redirect users to your products, and it can be used as a tool to generate conversions through search engine optimization.
You can use more than one advertising tool to suit different kinds of people through Google ads, Facebook ads, and SEO. Content will also allow you to tap into different markets that are underused and help you reap many benefits, such as translations. Instead of creating new content, your business can decide to target a different audience by translating the existing content into a language that does not involve as much competition as English.
That way, you will make use of the people searching for this information, who will get familiar with what you have to offer just because they do not have enough resources available in their own language. Tapping into a market with a strong audience will enable you to dominate it quickly, maintain stability for a long while, and generate more revenue.
Use User Metrics to Beat Google
There is probably a lot of content that your business put out there without much of an outcome. Instead of throwing it away and deeming it useless, you can try and beat Google by playing by its own rules. In most cases, you will find that the reason why your posts did not perform well was that they weren't optimized with the necessary keywords to be visible on Google. And what does that mean? It means you have the opportunity to transform useless content into winning content just by making a few changes.
All you have to do is look for keywords that have less than a 5 percent click-through rate, and pages that have less than a 4 percent click-through rate and make sure that the keywords that you rank for are in the title tag as well as within the actual content. Once you make those changes, you'll have Google recrawl your site, and your click-through rate will skyrocket. To have the upper hand, you should be using list-related numbers and keywords such as "how-to, free, you, tips, blog post, why, best, tricks, and great". The next step is to wait for a month until Google has the chance to spread your posts to those searching for them, and then you'll see amazing results. Understanding the user and what they are searching for is the key to winning on all platforms.
Remember the Importance of Branding
Branding is not just used to identify your products or services, but it is beneficial to help you grow your brand for marketing purposes. That is because the bigger your brand, the more likely your content is to go viral. To cut down on fake news, most social media platforms determine authenticity based on size. So, when you have a larger number of followers, your content is more likely to be real, making it more visible than that of smaller companies in the same market. That's why focusing on growing your brand and social media presence with engaging content—without the sole intent of selling—will help your numbers grow, as the audience will get more interested in your content. There are also several tools you can use to grow your brand, which seems to be here to stay in the future, such as email marketing, push notifications, or a combination of both.
Don't Restrict Yourself to Conventional Traffic Methods
While pop-ups, quizzes, and newsletters are still useful for a business, they are not enough to help you stay ahead of the game. Look around you, and you will notice that because everyone is using these tactics, they are no longer effective. To stand out and offer something different and more powerful, you need to provide each user with a personalized experience.
The future of social media marketing is all about personalization. Your value as a marketer will lie in your ability to offer a personalized experience, as you'll be able to read different users and adapt to each one separately. While there are many data analysis tools out there, most of them do not factor in human differences—doing this will give you an advantage over the automated systems that are swooping up the market and trying to take your place. One of the most useful tools you'll have at hand is chats. Being able to speak to a customer, build a connection, and adapt to what they need will most likely translate into a conversion. In fact, the chat is now responsible for 28 percent of sales, and that's why the more personalization and authenticity you provide, the higher your conversion rates will be.
Think Like a Winner
Looking at some of the most successful people in the world, you will realize that the reason why they reached their true potential is that they had someone to guide them along the way—also, they never gave up. It is not enough to follow the trends because they are constantly changing. To become successful, you need to think like a winner and always be willing to acquire new information, test out different formulas, and be open to new ideas that could keep you on top. While some of them may not be useful, you just might find yourself setting a new trend and capitalizing on it before anyone else comes on board and reaps the benefits.
Besides, you don't have to spend a fortune to gain new knowledge; there is a lot of free information available, just waiting for you to benefit from it. You need to face the reality that marketing never stops. What works today won't necessarily work tomorrow, and the best approach is always to keep testing and learning in order to be prepared for the future. You will likely be bombarded with a whole lot of information, which will probably overwhelm you, but as long as you try one new thing at a time, you'll always be part of the change.