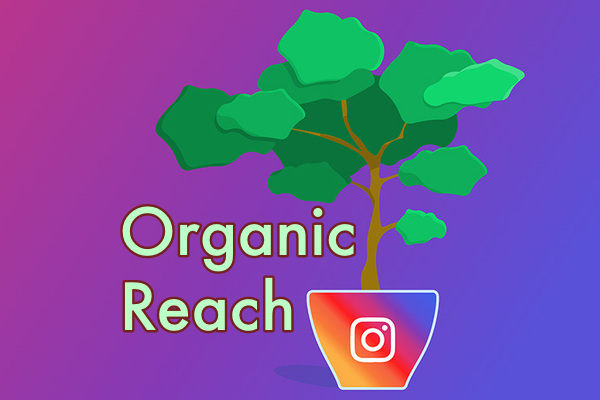 Determine The Optimal Time For Posting
Since Instagram shows users only recent posts, you need to know what time the audience is active. If you have a business profile, use the built-in Instagram Insights analytics. Try to publish content at these times.
Experiment with the video
Photos get more overall engagement, including likes and comments, than videos. However, according to some sources, videos are commented on more often. This means users spend more time on videos, and engagement is higher. The popularity of the video is growing – over the past six months, according to Instagram research, the number of views has increased by 40%.
Hold Contests Or Ask Questions To Engage Your Audience
One of the simple and popular ways to engage subscribers. Free gifts really cause a stir.
Look at the number of comments.
So many people want to take part in the contest, which was launched by a famous family psychologist with an audience of almost 700 thousand.
What calls to action are appropriate?
• Sign up to win;
• Tag a friend and write a recommendation;
• Repost and mark the organizer of the contest;
• Tell us about your experience / ask a question / tell a story.
Such events should be held once every few months; otherwise, they will get bored.
Another tricky way to engage your Instagram followers is through a joint contest or gives (giveaway, free giveaway) with other companies or bloggers.
Use custom content
Travel photos, vivid shots from life, stylish images in the case of fashion or fitness, shopping (household appliances, cars, apartments, etc.) You will better know subscribers and gain their trust.
Tell stories
If users have already appreciated the benefits of short videos, companies for unknown reasons do not take the chip into service. Instagram stories are a unique opportunity to remind the subscriber about themselves because they are at the very top of the screen. If users constantly watch your stories, publications will receive high positions in the feed.
Go Live
"Live" is also constantly in front of the eyes. Live videos make you more accessible to subscribers. The more you appear to live, the higher your posts in the feed go up.
Popular bloggers are aware of this and broadcast live several times a week. For example, Elena Sanzharovskaia, a well-known fitness trainer and blogger with a half-million audience.
Use Instagram Ads
It sounds strange, but paid advertising helps increase the organic reach of publications. You can select a specific audience and increase engagement to gain higher positions.
What posts to promote? Which has more views for a certain period? If they are interested in subscribers, they will also be interested in the potential audience to whom you are going to display ads.
Smaller but better
One fantastic photo instead of 20 so-so pictures. One exciting video instead of 20 videos is about nothing. Quality above all.
Missing for a long time is also not worth it – subscribers will simply forget you.
Create content specifically for Instagram
Instagram is a visual social network. The text here is in the background. If you can put a "sheet" on Facebook, it's not worth it on Instagram. Express ideas briefly, otherwise you will have to move to the comments, and few people are interested in flipping them.
If you use cross-sharing tools, make different headings under different social networks. Each platform has its own chips, keep this in mind.
Be an active and positive Instagram user
Social network – a place for communication: sharing likes, comments, answers, videos. Do not feed network trolls, post positive quality content, interact with subscribers, thank them for their interest and study other people, their profiles, interests, and publications to build quality relationships.
Instagram's goal is to make users happy and confident. You can become part of this process for the benefit of yourself.