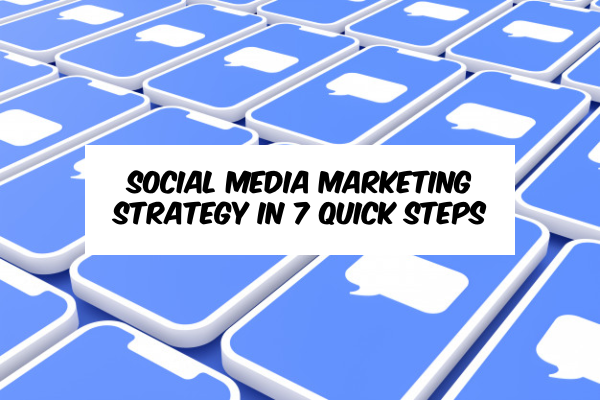 What is Social Media Marketing?
SOCIAL MEDIA MARKETING (SMM) is a form of Internet marketing that exploits social networking sites as a component of the total marketing and communication mix. The purpose of SMM is to yield content which might be text, images, and videos, which will help you to achieve your marketing and branding goals. Users will view and hopefully engage (like, comment or share) this content to help a company upsurge brand exposure and enlarge users' reach.
Presence on social media platforms is vital for today's businesses, as it connects your firm with millions of potential clients all over the world. Social networks offer detailed geographical, demographic, and behavioral information about your audiences, which let marketers to segment and target users easily. Also it allows companies to focus their marketing budgets and resources wisely.
7 crucial steps for developing a Social Media Marketing strategy!


1. Define your buyer persona or target audience.
2. Outline Specific Social media marketing goals like: Brand awareness, build brand identity, and escalate conversion rates (product sales or email signups, etc…), increase website traffic; improve search rankings, and social customer relationship.
3. Choose the right social network for your product or service.
4. Manage professionally your social profiles including: content creation and curation, invest in social media management tool, schedule content, engage with customers, utilize some of the tactics used as online paid advertising, online contests, influencer marketing, instagram and snapchat takeovers, twitter chatting as customer service platform, etc.
5. Audit your competition.
6. Monitor your performance, and analyze your current situation, using social network analytical tools, Google analytics for social media or social media management platforms.
7. Optimize your future presence.