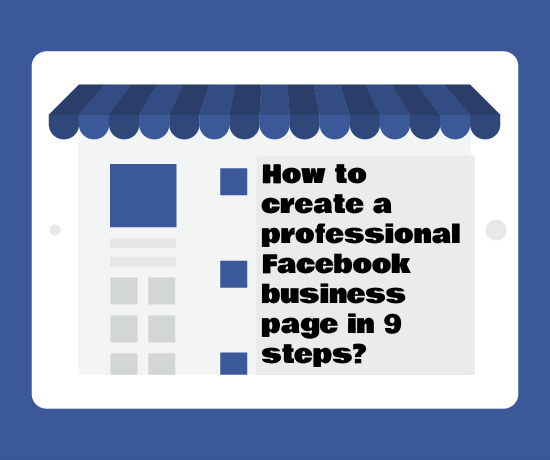 How to create a professional Facebook business page in 9 steps?


1. Go to facebook.com/pages/create. Or hit the create button when logged into Facebook.
2. Choose the type of page you are looking to create
3. Choose the name of your page sensibly, because sometimes Facebook will limit your page name changes. Also select the category of your business or community.
4. Add a profile picture or icon to represent your business. Displays at 170×170 pixels.
5. Add a cover photo. Must be at least 400 pixels wide and 150 pixels tall. Use CANVA to create awesome cover photos and many other post photos in a glimpse.
6. Fill out your About section including your business and contact info. You can change your Facebook specific URL or username after having at least 25 likes to your page. If you don't have enough likes, go to our service of Facebook Page Likes.
7. Navigate to the page settings section. Here you can control the general and any other specific settings for your page. You should define your page roles as well.
8. Choose a Facebook page "Call-to-action Button".
9. Start posting! Publish at least 5 relevant posts to make your page looks active.