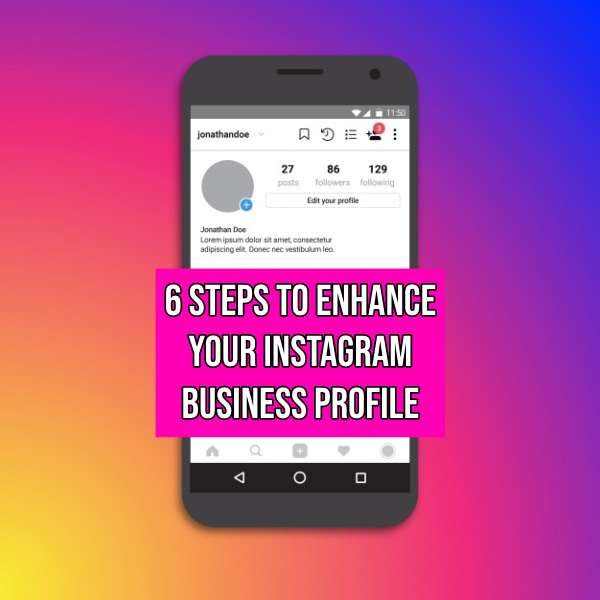 1. Choose your business username; try to make it unified in all platforms like Twitter, LinkedIn, TikTok and Facebook, for example let it be your company or brand name.
2. Set your profile picture, your business logo is the best choice.
3. Write a fascinating BIO. Tell people who you are, and what you offer. You can include a branded hashtag of your own to generate user content, exploding engagement.
4. Choose a great link to drive traffic for. It might be your website or a piece of content in a blog post.
5. Manage your settings. Link your Facebook, twitter, and other profiles with your Instagram account and share your photos on them when posted on Instagram. You also can manage who can comment on posts and view your stories. Add an action button to your profile if you want somebody to reserve or book or buy tickets or shop.
6. Set your Instagram strategy and goals. Think of what you want to do with this platform. Many goals could be there:
• Brand awareness.
• Build a community around your brand.
• Communicate and engage with your followers.
• Show your products or service.
• Drive traffic to your website.
• Increase your sales.
• Promote to potential customers through ads or influencer partnerships.
Extra Tip: How The Instagram algorithm works?
THE MOST IMPORTANT factors that determine what we see in instagram feed are: 
1. Interest: how much you care about posts.
2. Timeliness: recency of content, when it was published.
3. Relationship: you are closer to a certain account if you keep interacting with it, tagging and commenting.
4. Frequency: how many times you open Instagram.
5. Usage: how much time you spend on Instagram when you open it.
6. Following: the number of accounts you follow on Instagram.