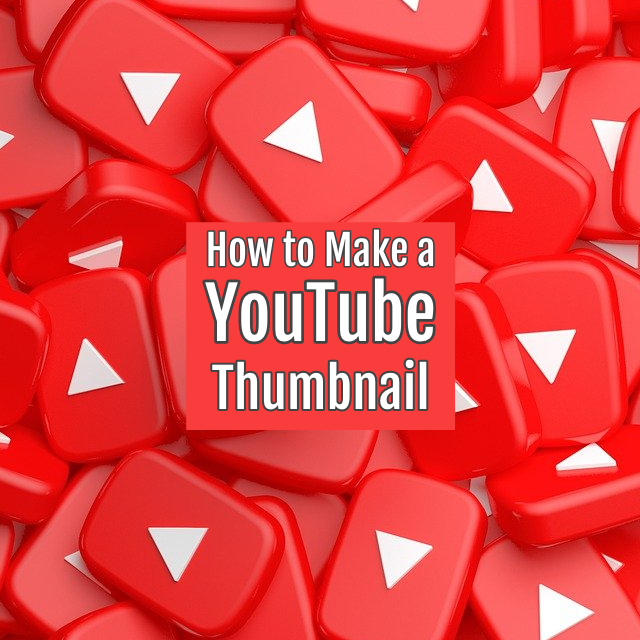 Thumbnails are like billboards for your videos. They instantly tell the viewer that the video is interesting. This is why they are extremely important, and a well-designed Thumbnail can attract the attention of a new audience for your channel. You can always opt to simply use a freeze-frame to tell your viewers what your video is about, but this usually doesn't attract much traffic. You need to make it engaging!
The thumbnail is a small, clickable snapshot and it is as important as your video's title. Because YouTube's ranking system also considers how many clicks your video generates in the first hour since the upload, you want your thumbnail to attract the audience to actually click.
However, Keep in mind it isn't enough to have just a flashy thumbnail. YouTube actually registers for how long a viewer watched your videos. If he just clicked and immediately left because your video wasn't interesting, YouTube will take note of it, and rank your video lower. This is why it is important to use a thumbnail to attract the right kind of audience. Your thumbnails should always portray what your videos are about. This way they will attract only the audience that will stay and watch your content until the end.
More than 90% of content creators have custom-made thumbnails. This is because thumbnails are the first thing a viewer will see when he searches for a certain video. The thumbnail should always contain key information about your video and go well with the title. The two go hand in hand to inform the audience that the video is worth watching. Choose an image that looks great in large and small format and is eye-caching and appropriate for the audience you want to attract. You can opt to use text in the thumbnail, but make it short and easy to read.
Use a large font that is clear and concise. Thumbnails show up in different sizes on YouTube and on external websites that contain links to your videos. Therefore, it's important to create a thumbnail that will look good in different sizes and on different devices.
Using misleading or clickbait thumbnails and titles is a sign of sensationalism and is off-putting to the audience. Your viewers might get offended or annoyed by your misleading thumbnails and will most likely not recommend your video to others.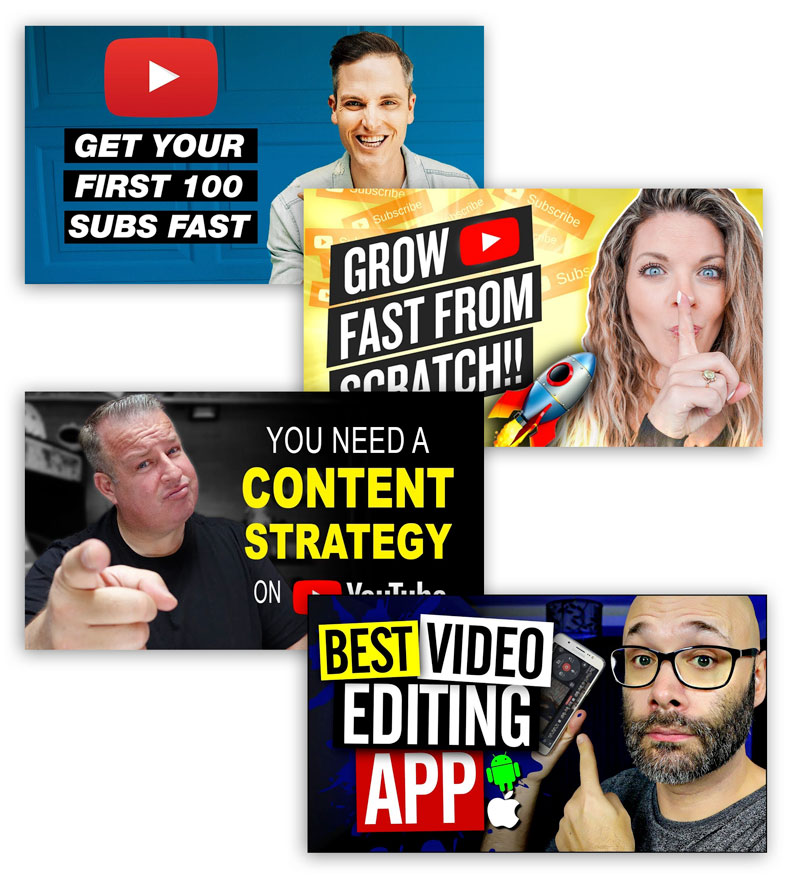 Your goal is to grow a loyal audience and once you become recognizable, include your brand in the thumbnail. This way the audience will look forward to seeing the new videos you created. Avoid deceiving your viewers and misrepresenting your video. Keep it simple and to the point. Refrain from using offensive language or images. Never promote violence or sex through images, text, or the video itself. It will not only discourage the viewers from clicking on your video, but you will also lose a chance to monetize your content. Many advertisers choose carefully with whom they want to be associated, and they exclude the YouTubers who promote sex and violence. Finally, you should also avoid using ALL CAPS letters in thumbnails and in your video titles. Most people find it off-putting.
Once you have your thumbnail set, you can use YouTube Analytics to see how they perform. Observe what a viewer does once he clicks on the video. You will easily come to the conclusion whether your thumbnails and title work well enough to attract the desired audience. If you find they don't, you can make the necessary changes easily. There are plenty of free online YouTube thumbnail creators, and they will even give you a variety of templates to choose from. But you can always upload your own photo, add the text you want, or the desired clip art. You can even change the background and the color of the thumbnail. Once you are done with the creative process, all you have to do is download the finished product to your device, so you can use it on YouTube. It is that easy to make a thumbnail.
Here is a shortlist of thumbnail makers you can try for free:
1. Canva
It has more than 2 million images in its database, hundreds of fonts, and it will allow you to customize the background, colors, and text however you want.
2. Adobe Spark
It comes with built-in themes you can use. All of them come with their own color choices, fonts, and layouts, and they are already designed to catch the eye of potential viewers.
3. Crello
This service will allow you to quickly blend images, text, designs, and objects. It's an easy-to-use program that will allow you to explore your own creativity.
4. Picmaker
Picmaker comes with a huge database of stickers, photos, backgrounds, text, icons, and much more. But it will also allow you to erase the existing background on some of the images, so you can use them as creatively as you want.
5. Snappa
This program has a big assortment of templates, as well as customizable text, images, and objects that you can use to create thumbnails for your videos. The simple drag and drop functionality will allow you to do it fast even if you are not an expert.