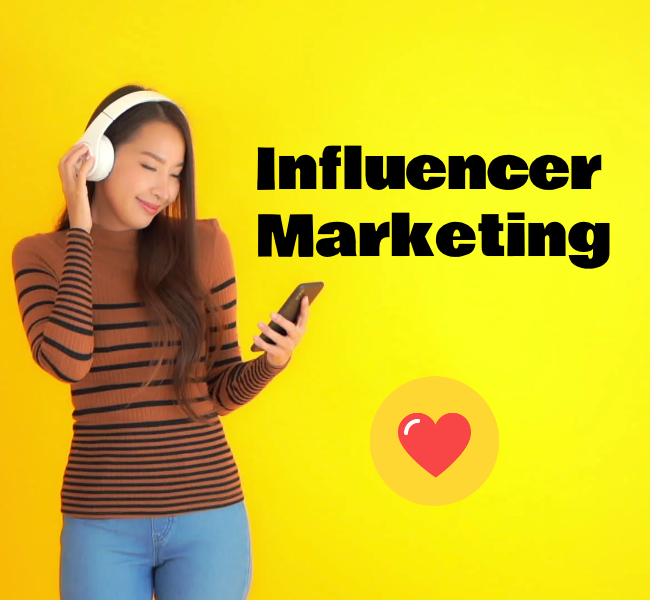 We're now going to talk results, accompanied by important numbers and figures. Influencer marketing was such a big hit last year among all startups and small companies that around 90% of marketing agencies gave thumbs up to this brilliant marketing strategy. If you're just getting into a business and planning to promote it on Instagram, we'd highly recommend that you take a look at the numbers and apply them to your strategies accordingly.
Some Important Facts
Increasing Marketing Budget
Two-thirds of businesses on Instagram are planning to increase their marketing budget this year. Upon witnessing the rise of influencers and the success of influencer marketing over the past two years, 63% of marketers are willing to increase their budget to hire influencers to promote their products and brands. A staggering 98% of businesses who have already tapped into influencer marketing plan to keep the same budget or increase it in the year 2021.
Popular Influencer Niches
Among the several types of bloggers that are widely spread across various disciplines, certain niches are very popular among users. The influencers with the highest following seem to be in the entertainment business, with 47% of the total users making up their followers. Next in line are beauty bloggers and celebrities with 43% of users following; then fashion bloggers, having 39% of the total follower count.
Preferred Type of Content
While hiring influencers, you can talk to them about the content type they'd be producing, and you're expecting. A lot of influencers prefer producing videos and stories to images and text, as those sell more and are highly interactive. And for a good reason, 64% of users prefer watching videos, 61% prefer images, and only 38% prefer reading text content. Around 44% of followers prefer watching and interacting with live videos. Thus, when your influencer presents the draft about the content type, you can roughly expect the type of engagement you'd receive and tweak the content accordingly.
Discovering Products
Needless to say, the majority of the users who follow major and minor influencers find out about certain products through them. While 41% of consumers discover new brands and products weekly, 24% discover new products every day through influencers. On the other hand, consumers that find little to no new products or brands through influencers make up less than 1% of the followers. Statistics show that 87% of consumers tend to buy a product after being "influenced" by the influencer's recommendation.
Among many other stats and data, we're sure that these numbers would mark a few expectations that you should have after launching an influencer campaign.
What to Expect When Launching an Influencer Marketing Campaign
Once you've hired apt influencers depending on your category, target audience, and budget, you need to wait for at least two to four months before seeing the anticipated results. Patience is key here. While you're drafting your campaign plan, you need to provide a time frame of three months before you actually start to see results. At times, you might also have to wait a bit longer, so be prepared for that.
Here, we'll present some basic approaches to outline and run a campaign, along with its rough timeline. We'll point out the expectations behind each step and the thought processes that go into planning it.
This will give you an idea of a mockup campaign that would be useful once you begin, along with the results you can expect.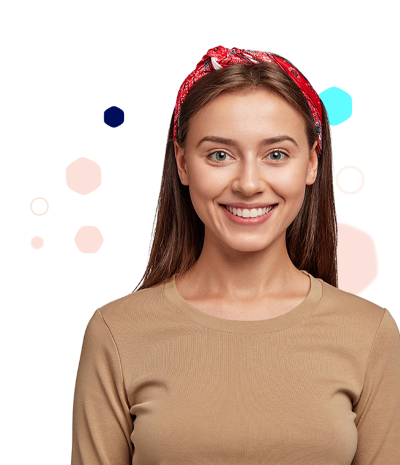 Prepare a Rough Draft for Your Campaign
This will include all the objectives and goals you'd want to achieve through your influencer campaign and the expectations you have from the influencers you've hired. Here are a few objectives that need to be outlined or expected from your campaign, among others.
Result 1: Increasing Brand Identity and Awareness in General
Since certain influencers stick to ethical causes and public awareness principles, their followers respect and trust every word they say. If you hire such influencers who will promote your brand, your company's name is bound to escalate with more and more people recognizing you and your products. As you know by now, they have a greater reach to the people in your niche audience, who are willing to follow the advice of their role models. Almost half of the total followers tend to follow an influencer's advice in buying products, including six out of ten teenagers on social media. Among all users, 86% of women rely on social media to find recommendations on items to buy.
Result 2: Driving Sales and Generating Revenue
One of the ultimate reasons to hire influencers is to drive sales and generate revenue. We're sure that this would be one of your main objectives, too. Spreading brand awareness isn't enough in itself. Since you're investing a lot of time and money in influencer marketing, you definitely want to boost your sales.
Result 3: Creatively Generated Content
At times, the content generated by influencers can be more creative than that of your own company's content creators and marketing agency. If that's the case, this specifically created content gets added to your creative campaign archives to stay recorded, and it can be reused in the future for further campaigns. This will basically result in user-generated content that can be shared across various social media platforms. Another interesting twist that can be included here is getting content from your followers. Basically, influencers can either hold contests or request their followers to create content using your products. This will not only lead to more sales, but you'll also have more content to post across your social media platforms.
Result 4: Increase in Return on Investment
Depending on their influencer marketing strategies, brands earn around $6.50 to $20 (usually the top 13% of brands) per $1 spent. The calculation for the ROI might seem challenging at first, but you'll slowly get the hang of it once you figure out the way. To adequately calculate the ROI, you can track the performance of each influencer by providing them with specific URLs that have respective discount codes and request insights into the driven traffic. Next, you need to define specific key performance indicators (KPIs) per influencer to understand the engagement, traffic, interaction, and conversions that their content has generated. You can also use some external tools that can easily calculate the probable return on investment and determine whether you'll reach your goals or not.
Result 5: Keeping the Brand Real and Transparent
A lot of brands worry about losing authenticity when it comes to influencer marketing. Most of the influencers are honest and clear in voicing their opinions. However, there are a few bloggers out there who either provide false information or are just asset-driven. A lot of users on Instagram believe that, too. This leads to a fear of losing authenticity among brands. By doing some thorough research and being aware of the influencers you're interested in hiring, you can avoid this. Since most of the followers are already relying on the opinions of certain influencers, you don't have to worry about losing the brand's transparency.
Choose and Recruit Influencers Wisely
Choosing the right influencers for this job is a crucial step to gain the expected results. You can consider these three factors to choose an appropriate group of influencers for your campaign:
1. Know Your Niche and Target Audience
Even though this might sound repetitive, you really need to choose influencers that have a specific target audience to cater to their interests. For instance, hiring a makeup blogger to promote baby products doesn't make sense. Your target audience should be mothers and women in the 30 – 45 age group as opposed to a group of younger women. You should target the group that would actually be interested in your products. Research the influencers within your reach and location, shortlist them accordingly, and then narrow down your choices.
2. Evaluate the Engagement Rate
Depending on their reach, engagement rate, and type of content, every influencer has a different rate of reach and engagement. At times, it's possible that certain influencers might have more followers but less engagement, but a few might have half the followers and more engagement. In this case, you need to compare the numbers and ratios and choose accordingly. Here, you're expecting a higher engagement rate and more followers depending on the ER of your influencer.
3. Consider Your Budget
You're well aware of the budget perspective involved in influencer marketing. But we're just mentioning it here so that you know what to expect from it and avoid making mistakes. First, you're definitely not supposed to overshoot your budget by hiring an influencer that is overcharging for a certain campaign. There are always better options out there; just be aware of them and do your research. You might want to consider hiring micro- or nano-influencers, as you know the benefits of hiring them by now.
Launch the Campaign and Compare the Results
When you have it all prepared, you're ready to launch the campaign and wait for your influencers to create content and promote it according to the chosen time frame (probably around three to five weeks on average). And as mentioned, wait for at least two to four months. After the waiting period is over, look at, and reflect on the results. It is, however, not advised to compare the results of every influencer you've hired to one another, as they tend to function differently.
These influencer marketing strategies and the results they yield are surely intriguing. It would be a great idea to tap into them this year, as the future seems quite bright.