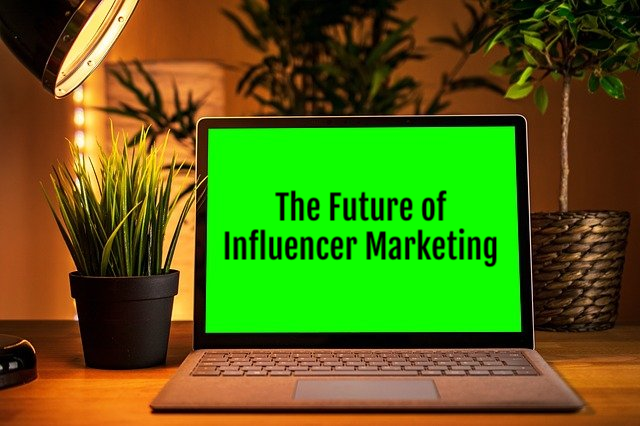 Steadily carving its path to becoming a whopping $8-billion industry this year, influencer marketing is here to stay. So much so that skeptics who initially denied the growth of influencer marketing are now agreeing to the massive jump and success of this market. It is, in fact, predicted to jump up to $10 billion by the year 2022, which is a very short gap for such a big margin.
A majority of brands are keeping the same budget or planning on increasing it this year. A notable example is the brand Estee Lauder. It is planning to channel 75% of its marketing and advertising budget into influencer marketing. Brands are starting to realize the importance of this industry.
Here are a few predictions about influencer marketing that you need to keep in mind. A few of them can also boom as major trends that brands might follow. You're here at the right time; just make a note of these before they go big.
Trend 1: Nano-Influencers Will Take the Spotlight
The five main types of influencers are nano-influencers with 1,000 to 10,000 followers, micro-influencers with 10,000 to 50,000 followers, mid-tier influencers with 50,000 to 500,000 followers, macro-influencers with 500,000 to 1 million followers, and mega-influencers with 1 million followers and more.
Until now, brands have majorly hired macro- and mega-influencers due to their higher fan following. However, marketing agencies are starting to realize the importance of nano-influencers.
These bring in amazing ROI through high engagement with a very small investment. Brands have started their search for nano-influencers who can make a bigger difference with a higher interaction rate compared to the bigger investment and a lower interaction rate in proportion. Also, the quality of content is reliable with these small-scale influencers. So, all in all, the predicted trend this year might be hiring a bunch of nano-influencers that don't burn a hole in your pocket, instead of one or two mega-influencers that pose a higher risk of failure.
Trend 2: Mega-Influencers Will Launch Their Own Lines
Already seeing progress, this trend will continue to evolve further this year. Brands are slowly taking steps toward approaching influencers to collaborate and launch products in their names. Even though brands have to allocate a massive budget to this practice, they are prepared to do this due to the predicted success rate. This is a major step up from hiring influencers one by one. Not only is it a major capitalization move, but also a massive risk to completely launch a new line. It can either be a huge success or a complete disaster.
Well, as per the past experiments, this move has witnessed a massive success. The use of influencers to launch either a significant makeup or clothing line has turned followers into potential customers, driving huge leads, and generating revenue.
Influencers are also seeking the shelter of major brands to launch their own lines. They act as the main face of the launch and are successful in influencing the younger demographics. Whichever way it goes, this intriguing collaboration can be predicted to be one of the greatest shifts that will be majorly carried out by marketing agencies this year.
Trend 3: There Will Be Events Specifically Held for Influencers
There have already been a few influencer events over the past two years where important influencers of various scales are gathered and awarded with specifically categorized nominations. These work the same way as the big events that are held for mega-celebrities. This trend is expected to grow this year. A number of brands are coming together and sponsoring such events to put a spotlight on their influencers. This will also help them in their campaigns and generate more brand awareness. It can be an awards show, a cocktail party, an informal gathering, or even a trip to a foreign country.
These influencers would either require a special invitation or act as the face for the brand. They contribute by shooting photos or videos containing special moments of the event or trip, and posting them regularly on their social media channels. This provides the brand with even more recognition. One great example of this is the brand Revolve, which sends special invitations to top-level influencers for events like Coachella. There were many stories, images, and videos produced, and the brand got a lot of recognition and engagement this way. This trend seems to be continuing this year, and probably will keep on evolving further, as well.
Trend 4: Influencer Marketing Will Become a Mandatory Strategy
Traditional advertising methods are already less engaging in today's digitally interactive world. Influencer marketing is proven to be one of the top interaction-building strategies, which can create engagement and turn likes and shares into leads. While marketing agencies are experimenting with different influencers and comparing results, they are increasingly planning on keeping the strategy permanent due to its massive success. It is possible to see a lot of brands continuously promoting their products with the help of influencers. So much so that a few brands are signing long-term contracts with select influencers. The reasons behind this are simple. These people are easy to approach and work with and can create more interaction and engagement than high-end celebrities.
This is also because of the relationship that influencers have with their followers. Their followers tend to take their advice and recommendations seriously, and the majority of their audience relies on them when buying certain products. It has also gotten a lot easier for marketers to calculate the return on investment. They are able to establish better contracts and have a better understanding of the process.
Trend 5: There Will Be Stricter Regulations and Enforcement
There are speculations of stricter rules being imposed on influencers that plan on collaborating with any brand. The FTC (Federal Trade Commission) announced that they need to be informed about any plausible collaboration between brands and influencers. It was initially taken very lightly by bloggers all across the platform, but they are now slowly becoming more aware and careful about it. Also known as FTC's Influencer Guidelines, these regulations are put forward to avoid unmarked sponsorships and false agreements between two parties. These rules are also framed to avoid fake advertisements that users often encounter on the platform.
The guidelines also mention highlighting the agreement between the influencer and the brand to keep the collaboration transparent and authentic. It can either be done by marking it within your content to make it visible or mentioning it in your videos. However, these also waive off the need to disclose the agreement through hashtags, which was actually not preferred by the influencers. When these rules weren't so prominent earlier, and not many influencers took them seriously, marketing agencies also shunned them. But with the growth of this market, the regulations are expected to get stricter this year.
Trend 6: More Video Content and Podcasts
We've mentioned it over and over again, but we can't highlight the importance of video content enough. It is going to evolve further this year. Podcasts are gaining a lot of popularity because a lot of followers are keen on hearing and being "influenced" by their favorite bloggers. And as the bandwidth and internet services are improving, more video and audio content is being produced and easily accessed. As we saw that a majority of users (6 out of 10) prefer watching videos instead of watching television, more than 80% of businesses and marketing agencies are now getting into this type of content.
Even though YouTube is highly preferred for video and audio content, the advent of Instagram stories and IGTV videos has increased the caliber and opportunity to create videos on this social media platform. This is a great way of creating interaction and engagement. There were around 29 million podcast episodes and about 700,000 podcasts running actively at the end of 2020. This number is only going to rise steadily this year. And while 51% of the US population has listened to—or prefers to listen to—a podcast episode, you can definitely note it as a great strategy to incorporate into your plan.
Conclusion
There's no stopping influencer marketing this year; it's only going to evolve further in the coming years—unless there is no social media, which, of course, is highly unlikely. Catch up with these trends before they become common, too. It isn't as difficult as it sounds. Just make a detailed plan and follow it in order to know all the potential risks and pitfalls. Even if you fail, there's a valuable lesson for you there.
That said, we're sure that you're now thoroughly prepared to stand out from the crowd and win the Instagram marketing game. Since everyone is creating their niche on this massive social media platform, it is time for you to roll up your sleeves and carve your own path to success. You just need to be creative, pay attention to the unseen factors, create a contingency plan, and follow it consistently. Good luck!