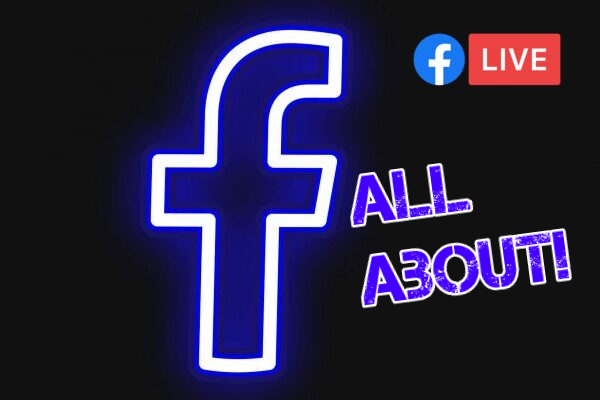 This post is about looking how to get Facebook Live work for you
– How to Start a Facebook Live Event;
– What to Do During the Recording;
– After the Feed is Over;
– When to Use Facebook Live;
– Key Tips For Using Facebook Live;
– Avoid Anything Illegal.
Facebook Live is an exciting option when you want to market your business. With this, you can leverage streaming videos to your advantage.
With Facebook, you can do more than post messages. You can also produce videos and share them. Moreover, today you can do more than just post videos on a feed. You can also stream a video for people to interact with in real time. All thanks to Facebook Live.
Facebook Live is a special way to communicate with others online. With Facebook Live, you can interact with people in real time with a video camera.
Record and stream something, then respond to people who leave messages on your video feed. It all works in a seamless and simple layout accessible on any device that works with Facebook.
Facebook Live allows you to speak directly to people and share unique contemplations. It could also be useful at a live event, and you want to share the experience with someone. This might be a board meeting, an event at a convention, or something else about your business. You only need to get the live event set up on Facebook.
The best part of this is that Facebook Live is free to use so long as you have a proper video camera to work with. Considering how high-definition cameras are cheap and portable these days, it should not be hard for you to get online and market your work to others through Facebook Live without having to spend a lot of money.
Facebook Live has already become a hit with many big-name celebrities. Sports personalities like Tony Hawk and Lindsey Vonn, celebrities such as Ricky Gervais and Michael Buble, and journalists including Jorge Ramos have been using Facebook Live to interact with people and to answer questions they might have.
People want to talk with people they admire and will certainly go to Facebook to follow their favorites and what's happening in their lives. You can use Facebook Live to help you interact with whoever might have an interest in your work.
Think of Facebook Live as if it were a version of Twitch produced for the Facebook world. Twitch has been popular for live streaming videos although they focus more on e-sports. Facebook Live is essentially live streaming brought to the public at large.
This post is about looking how to get Facebook Live work for you. The interactivity and real-time nature of Facebook Live makes it one of the most exciting ways to share information and ideas with other people with a special platform that you are bound to love using.
How to Start a Facebook Live Event
It is easy to get your own Facebook Live event organized. These steps will give you the best control over your own unique event.
1. Go to the News feed on your page. 
2. Click on the Live button. This should be listed with a camcorder icon. 
3. Choose the privacy setting.
The privacy setting you use will send your feed only to those who like your page or are in a group you have set up. You can also make your feed available to anyone. Review what you want to do with your event and whether you want it open to the public or not.
4. Write a description for the event.
The description is the text that goes next to the event title. This should attract the reader or viewer.
5. Use some tags for your feed.
The Facebook Live setup menu will list information on the tags you can add. You can choose to work with one of many tags including ones based on specific friends, activities you want to highlight, your current or planned location, etc. Have a clear idea of what you want to present.
6. Prepare the camera.
The camera should be connected to whatever device you are using to access Facebook. In most cases, the camera will be something built into a Smartphone or tablet. You could also get a larger high-definition camera attached to your device if desired.
The camera has to produce a clear image that is distinguishable and has good audio. You could add a separate microphone to create a newscast-like approach to your video if you want.
Try to use a separate HD camera that attaches to a computer or other device instead of an integrated camera in a tablet or on a phone. The outside camera will more than likely have a better resolution level than what is found in a tablet or on a phone.
7. Click on-the-Go Live button when you are ready.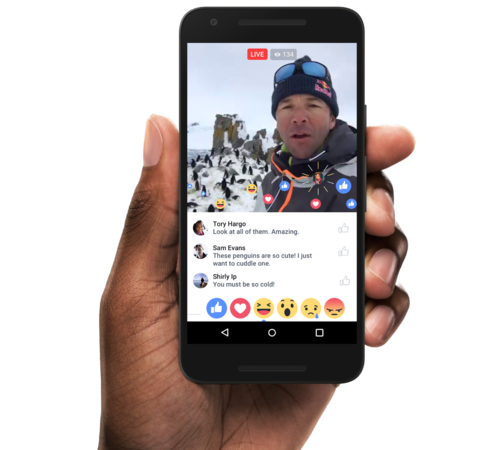 What to Do During the Recording 
There are some extra things to do during the actual recording process. Some of these make your video a little more dynamic. Other options create a fun look to what you want to produce. The following options are viable choices to have when getting your Facebook Live experience become more exciting:
Check the additional effects you can add to your video.
The effects you apply to your video can include special lenses, filters, and other features that create dynamic visual charm. This could add a fun appearance if used correctly.
Add text to your video.
A text feature could be included at the bottom part of the screen. Send out a message that you want people to see as soon as they can get online. Create text that is simple to read. This is to make your work easier to follow.
Check the comments that come along.
A great part of using Facebook Live is that you can incorporate great comments from other people as you work. With Facebook Live, you can respond to anything that someone wants to tell you. Instead of typing something, you can give a more detailed response to any comment as you're recording.
You will solicit these questions from others as you work. Make sure you get enough remarks to make it easier for the video to be active and useful. A Facebook Live session will be more fun when you are interactive, or you are sharing things with other people.
The comments always appear in reverse chronological order. In this case, the most recent comments will appear at the top while the oldest ones are at the bottom. You can always navigate through the comments at any time and review them as needed.
Notice the various emojis that appear on the screen.
The bottom part of the screen near the live comments will show you various emojis. These are added around the screen to let you know what people are thinking about your work. The emojis you will see include everything from a thumbs-up to a smiling face, even a crying face, and many others.
The things you will see on these emojis will be posted on the screen as viewers are watching. Survey them when they appear, so you get an idea of how your viewers are reacting. You can also buy Facebook likes, buy Facebook live stream likes or Facebook Live Stream Viewers.
Be prepared to block anyone on your Live session. 
There is always the potential for someone to get onto Facebook Live to troll people, hassle others, or be abusive. Watch out for them as they will get in the way and hurt the overall experience. To block a viewer, tap the profile photo next to a person's remark and then select the Block option.
You also have the option to unblock people on your feed. You would have to touch that person's profile on the comment line again to unblock that person. Be cautious because you do not want to be too abusive or inflexible in any situation.
Always look at what you can do when using Facebook Live. See how well you share things with others and have a good plan of what you wish to express in any situation.
After the Feed is Over
After you are finished with your feed, you can save it so people can watch it later. This is ideal for trying to get your work out to more people. After all, it is not as though everyone can get onto Facebook Live to see it right away.
After the feed is complete, click on the Finish button. This ends the live feed and brings you to a new menu. Once completed, you will be given one of many options:
1. You can click the Post button to get your feed posted on your page.
This will let people watch the video.
2. You could also click the Delete button to discard the entire feed.
This works best when you have a feed that is time sensitive and cannot be used for anything else.
3. The Download button also allows you to get a copy of the feed downloaded onto your hard drive.
You can get a full copy so you can protect it in the event that the feed is lost or unavailable for any particular reason.
Working with your feed after it is over is not difficult to make it available to a bigger audience.
When to Use Facebook Live
Facebook Live is best to use when you have plans for the following:
• Question-and-answer sessions. Invite people to your feed and answer questions relating to anything you want to market.
• Conferences where you are going to discuss what your business is doing.
• Remote trips. You can travel to many different spots while recording your actions on a mobile device.
• Special events at your physical place of work. You can use a camera to record whatever is happening at that moment.
• You can stream activities. Watch activities with others provided that you are cautious. For instance, you could stream watching a sporting event with someone.
• Demonstrations of a product or service you are offering. This could help you with illustrating the particulars of a product.
Facebook Live is an exciting option when you want to market your business. With this, you can leverage streaming videos to your advantage.
Key Tips For Using Facebook Live
There are a few things you can do to ensure you get the most out of your Facebook live experience:
1. Tell people when you will be going online.
Let people know about your Facebook Live experience ahead of time. You could make an event out of it and promote it a few times on your regular Facebook page. Just make the occasion something special that you want to share with your followers. 
2. Make sure your online connection is strong.
A Facebook Live post will work with a strong connection. This includes something with 4G support if possible. You must have a better connection so you can support a good picture and audio setup. People will appreciate your work if you can keep yourself online without being at risk of having the online link disconnect. The 4G setup also ensures you have a clear image and sound signal while moving. This also lets you read comments in real time as they appear on the screen.
3. Produce a good description.
Always create a description that is intriguing and invites people to tune in. You need to draw in people before they click onto your link. Let them know what you offer is interesting and worth looking into. 
4. Interact with your followers.
Pay attention to the comments people send. Respond to those followers so they will continue connecting with you. They want to know that you pay attention to them and you will respond when they send messages. People will especially love it when they get direct responses from you because they know you value what they say and show that you care about them and their opinions.
Always refer to the people you are responding to by name. This tells others who you are responding to. It also lets them know that you value what they say. Being detailed shows that you are aware of all your readers and that you say something special to whoever might be following you on your feed.
5. Always use a good closing line.
Use a proper closing line at the end of your Live session. The line could let people know to visit you at a certain website or to see your regular Facebook page or any other social media site you have. You could even tell people when you will be available in the future. Afterwards, click the Finish button and listen for the ping to let you know when your Live session has officially ended.
Avoid Anything Illegal
Make sure that you do not engage in foul or difficult actions. You have to follow the proper conduct standards that Facebook has incorporated into its system.
These rules are to ensure you use the correct behavior while avoiding anything that might be risky or otherwise illegal. Avoid streaming anything that is unlawful to stream.
One problem with many live streaming functions is that people often use them to help people pirate things that they should be paying for. This was especially noticeable in 2015 when people using various live streaming programs aired a boxing match between Floyd Mayweather and Manny Pacquiao that had been rumored and hyped for years.
Instead of paying money to see this event, people were going to live streaming sites to see the session free. This is illegal as people are supposed to be paying for access to things like concerts, movie premieres, boxing and combat sport events, and many other shows.
You might think people will be interested in your videos as you attend a big event but the odds are you might be doing something illegal if you are streaming it without the producer's permission.
Avoid any criminal actions on your Facebook Live streams. You obviously do not want to do anything sexual or harmful during your stream. People can report your work to Facebook if they see anything problematic.
Remember that working with Facebook Live can help you to make your work visible and interesting to more people. Being able to interact with your followers is always great. Be careful how you invite those followers to get in touch with you and that you are cautious about getting them all online.