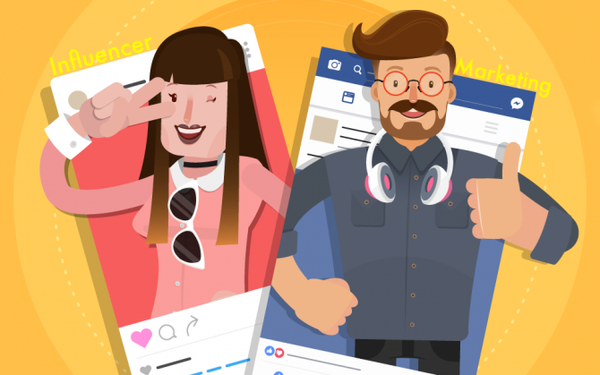 It's really hard to determine just how many of your sales are coming from influencers. But the bottom line is that every click to your website or Instagram profile can lead to sales. You simply have to have your system set up to get customer acquisition each time one of your influencer's viewers come looking for you. This is all about capturing your influencer's audience right from the get go.
So, here is the magic formula that you're going to use once you start working with your influencer. You're going to ask that they do at least two posts for you, if not more when they fall in love with your product and realize you're a down to earth type of person they're just going to work with no matter what. But for each product they review on their Instagram, you're going to have to let them know that you want to do at least two posts for two very different reasons.
The first post is just to introduce their viewers to your product. You'll probably get a bunch of followers on Instagram after the first post because the influencer is going to be genuine and give them their honest review. You'll probably get some clicks to your website where they can purchase the item, they'll look around the photos on your business Instagram account, and there will be some good overall benefits. But what you're really looking for is those sales. So, that's where the second post by your influencer comes into hand.
What you'll want to do for this second post is offer some sort of discount. Have your influencer post something like, "Hey guys! My new favorite product just went on sale! Head over to this link to snag your discount and start experiencing this awesomeness!". Offering even a ten percent discount is going to get you those sales. Those viewers already saw their favorite influencer enjoying this product. And the fact that they can now get it for even cheaper is going to drive your sales through the roof.
Now, the way that you are going to actually acquire your influencer's audience is by building a long-lasting relationship with that influencer. That influencer did not become an influencer overnight. It takes time to build up a following of thousands. The same process is the one you'll take to start collecting followers from your influencer's audience.
Part of this process is going to be organic. The influencer's viewers will see your product and check out your business on Instagram. There, they will no doubt follow your profile to get more information and see what new photos you are posting. It's so important to keep your business profile up to date and producing new content several times a day while you have a campaign going with your influencer. Viewers don't follow pages that don't have any activity.
While your influencer is showing the world your product, you need to make sure your business profile is staying active as well. That way, you'll be capturing all of your influencer's audience as well.
Afterword
Phew. Now that you have this knowledge, it's time to use it! Get ready to grow your business like never before and use a system that is already in place to let the world know about your product and services. The hardest part about this whole process of using Instagram and utilizing influencers is the research part of it all. You really need to understand your product, your target audience, and how to appear genuine and real in your Instagram photos. It's time to connect with people on a real level, even though this is all being done online.
Everything in this post is about growing your own business like hacking the internet. When the influencer likes you as a person, they'll be more willing to do favors for their friends… and more free products.
Working with influencers can be a lot of fun. The same way that interacting with people online can be fun. You're growing your business, but also making a name for yourself on social media.
People want to be able to relate to your products, and you as a business owner. Remember, people follow celebrities to feel connected to the people that they admire. Viewers will follow your business on Instagram if you can relate to their feelings and personal lives.
Even if your product isn't meant to improve a person or help them gain anything, you can still find a way to make things personal. Study other ads and posts by influencers to see how you should be modeling your own ads and posts on Instagram.
The methods are already there. The system already exists.
Don't try to reinvent the wheel. Just keep spinning the wheel with your own ads. As you move forward, remember to stay inspired and passionate about what you are doing. If you don't love your product, no one else will, either. Things don't happen overnight. It takes a lot of work and dedication to get a product to be successful. Your willingness to work with others already shows that you are willing to be open to new business tactics. It's always good to use what other people are offering, and influencers are always looking for the next product to promote. Good luck and get going!
Power Principles
• Before you even send an influencer a message, do your research. Get in touch with your product and discover its personality. Then, find influencers that match your target audience and who are going to be genuine when posting about your business.

• Create a long-lasting relationship with your influencer. Nurture them and their profile and posts, and they will do the same for you.

• Do 'background' checks on any influencer that you are about to work with. How engaging are they with their followers? If they have short comments with mostly emojis, then they are not real.

• Be clear with your influencer on your 'requirements'. Make sure they are willing to do at least two posts so that you can capture the most sales.

• The bottom line is increasing revenue. But Instagram is all about connecting real people through an online platform. Be relatable and you'll succeed.