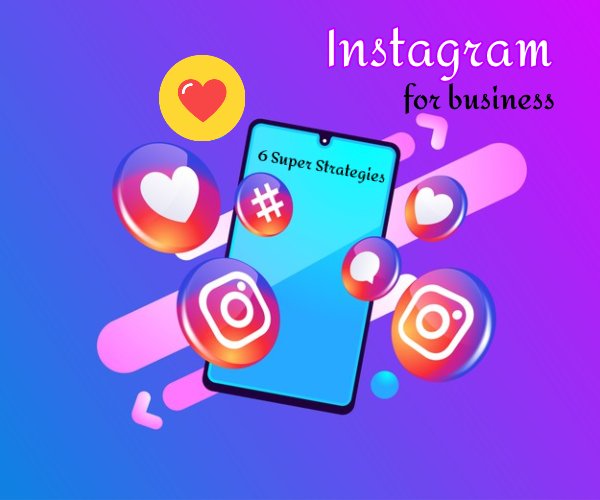 Social media has become one of the top ways to do business. Instagram, to be precise, is very popular with companies, with over one billion people using Instagram per month. Approximately 90% of these people follow one company or more, using Instagram (IG) in 2021 and beyond a brilliant decision.
In a little over a decade, IG has expanded from a simple photo-sharing app to a business activity hub. A business can run a fundraiser on IG Live Broadcasts, allow customers to book reservations from their IG accounts, and open online shops from their handles. IG also gives users regular updates of new features, tips, and business tools. Here are a few super strategies for using IG for business:
1. Know Your Target Audience
Any sound social media strategy begins with an excellent understanding of your target audience. Start with researching IG's audience demographics to feel which age group uses the social media platform. For instance, the age group mainly on IG is 25 to 34-year-olds. Identify what they interact with more and hone in on these niches by:
– Determining your existing customers
– Check your other social media handles to see your followers
– Do a competitive analysis to compare how the target audience varies.
Knowing your audience allows you to create better and relevant content for your audience.
2. Use a Good Quality and Recognizable Logo
On Instagram, the profile picture you choose needs to be an easily recognizable one. This means either using:
– Logo
– Mascot
– Logomark, which is your logo without wordings.
These are not the only options, but they are the best option if you want to grow your brand. If you are a new startup, you can get a professional to do your logo if you do not have one. The other option is to go online and do some research. The free online logo maker helps you create your logo so that you do not to need to hire someone. This way, you can create a good quality logo that you can consistently use, and your followers will easily recognize it with time.
3. Set Objectives and Goals
Your strategy for using IG for business should establish what you intend to achieve. You need to start with your business objectives and identify how IG can help you to achieve them. Apply the SMART framework, which ensures the goals are Specific, Measurable, Attainable, Relevant, and Timely.
Once you define your goals, you can identify crucial social media metrics for monitoring. These metrics are different for every business, but generally, focus on social funnel metrics and align your goals to each stage in the customer's journey.
4. Create a Content Calendar
When you define your audience and goals, you can publish your posts on Instagram with a set purpose. When you have a well-planned content calendar, you can keep track of important dates and plan your time accordingly.
Start by researching and plotting important events such as back to school, Valentine's Day, Christmas, etc. Look at your sales and see when your customers start planning for events and special occasions. When you plan, you can create regular content and can respond to unplanned or last-minute events.
Plan so that your posts are published when your followers are most likely to be online. IG algorithms on newsfeeds consider recency an essential ranking signal, and publishing when followers are online improves your organic reach.
5. Optimize Your Profile for Business
An Instagram profile allows you some space to do a lot of business. This is where your followers learn about your brand, book appointments, or visit your web page to find out more. Write a catchy bio so that anyone reading it will be interested enough to view your profile. Make the bio interesting enough so that the user is compelled to follow your page for more. Use 150 or fewer characters to describe your brand and voice your brand.
6. Share Quality Content
Instagram is more about visuals, and you must have an easily recognizable identity. Look for alternating themes, such that if you are a restaurant, you can showcase high-quality photos of food. If you sell clothes, take good quality photos of the clothes, etc. Take good pictures with a good quality camera or phone camera, or if you can afford to, hire someone to do it for you.
Conclusion
Instagram is the place to be as a business. Ten years ago, Instagram was just another app, but today it has revolutionized how businesses market themselves. Following these few strategies will improve your business and get you more followers.