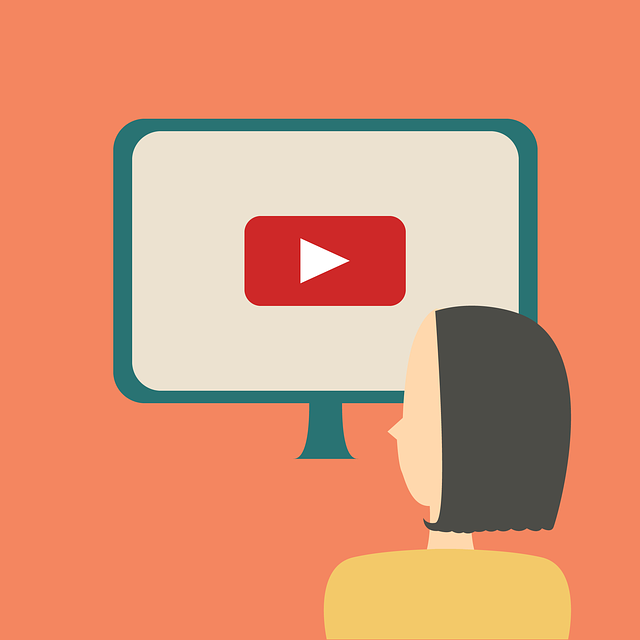 More than 300 hours of video per minute are being uploaded on YouTube at any given time. It is hard to get noticed and to succeed as a content creator. While offering quality content will guarantee that your audience will return, it is the SEO that will attract the audience to your video in the first place. In order to do a proper SEO, you need to understand how YouTube ranks the videos. In this blog post, you will learn the most important ranking factors that you will continuously use to optimize your presence on YouTube. Optimized YouTube channel will help search engines understand the content of your video, and increase its ranking both on YouTube search pages and within search engines such as Google.
Keywords
YouTube's algorithm pays much attention to the metadata of your video. The keywords you choose to use are a significant part of the metadata. Keywords are simple, one or two-word descriptions of your channel or your video, and just by glancing at them, the users will know what your content is about. Keywords can be added through the advanced setting in the Creator Studio within YouTube itself.
You have to understand the importance of the proper use of keywords. They are effective only if they are carefully chosen and relate closely to your brand, the niche, and the content of your videos. This is why you should always do some keyword research before choosing them. There are many useful tools that can help you with keyword research, such as Google Ads Keyword Planner or Rank Tracker.
Pay special attention to how many keywords you are using. If used in great numbers, they will start diluting the importance of each one of them. Keep it in between 5 to 10. To get some ideas for your channel keywords visit your competitor's channels and see what works for them. Another method of finding the right keywords to use is YouTube search suggestion. Start typing a phrase relevant to your channel and see what YouTube will suggest to you. These keywords are great for the simple reason that you don't have to wonder if they are popular. If YouTube is suggesting them, it means people actually search for them. If you are recording the speech for your content, say your keywords during the video. Make them fit in the content naturally. This is important because YouTube automatically transcribes your videos and uses this transcription to understand its content.
Video Title and Description
As you already know, metadata is extremely important for YouTube to rank your videos properly, and the titles are part of the metadata. This is why you should pay close attention to how you title your content. Titles give a first impression about your video, not only to the viewers but also to search engines and YouTube itself. A video with a good title will attract more traffic to your channel and will increase the number of views your videos will have. Shorter titles work better because the long ones often get cut off in the search  bar. Try to limit your titles to five words or less. Your main keyword should be at the start of the title, and it should be the most relevant one for the content of your video.
The video description is very similar to the title of the video, but the good thing is you have more room for keywords. The description will help Google and YouTube understand the content of your video. Start the description with the most relevant keywords and keep it at least 250 words long. Include links to your other social media, blog, or website in the description and you will helpYouTube rank you higher.
Don't be afraid to repeat the keywords in the description, but this doesn't mean you should make a list. The description should be relevant to the readers too. Try to limit your repetitive keywords to 2 to 4 times. Avoid being spammy, and be as informative as you can.
Video Tags
Tags are short, one or two words, descriptions that will help YouTube understand the topic and the content of your video. Tags generally don't have the impact on the ranking as keywords do, but they still play an important role. They will not only help the search engine rank your video, but they will also help users find it.
Tags are keywords and it is important to use the words and phrases you think users might search for. Keep them relevant to your video, otherwise, they won't do their job. If you are doing beauty tutorials, make sure to use tags such as "make-up tutorial", "evening make-up", or "home beauty treatment". Keep the number of the tags in mind. You don't have to type a whole bunch of them. Ten well thought tags will do a better job than 20 irrelevant ones.
Tags may not be the most important thing when it comes to YouTube rankings, but they do play a role in making your video a suggested one or a related video in the sidebar area. If a viewer is watching a video about gaming from another channel, if your tags are relevant, YouTube will suggest to that viewer to watch your gaming video next.
Video Quality
YouTube loves HD videos and promotes them. Any video, on any given topic, will rank higher if it's in HD. But the quality of your video will have the most important impact on the user's experience. High-Quality videos attract more traffic, and the more traffic you have, the higher your video will rank. YouTube focuses on users' interaction with the videos because it can't use backlinks like Google does to determine the relevance of your content. If the user's engagement is negative, your video will rank lower. But High-Quality videos don't necessarily mean HD. You can have the viewers spend more time watching, commenting, and liking your videos if you offer them quality content. This means that no matter how well you do your SEO, if your video has no quality to offer (resolution, content, or both), it will not rank well.
User Experience Metrics
In the Video Quality section, we mentioned the importance of users interacting with your channel and your videos. YouTube simply places a lot of focus on this interaction when determining how to rank a video. It uses several metrics to do so: comments, number of new subscribers after watching the video, likes and dislikes, and shares. YouTube uses these numbers as a basis on which to determine the quality of your video and its relevance. Videos that are capable of engaging the users, making them like, share and comment, will definitely rank higher. The time a viewer spends watching your video is also important and falls into this category. If your video is 10 minutes long, but the user stops watching it after only one minute, YouTube will receive a signal that your video content is not interesting, of no relevance, and will rank it lower.
Closed Captions
If you use spoken words in your videos, you should consider using closed captions. There are two major reasons why you should do this:
1. Your videos will become available to a much larger community, as the people who do not speak your language or are deaf, will now be able to follow it.
2. Search Engines analyze closed captions and include their value in the ranking system.
YouTube will offer you the option to upload your own subtitles, or to use automatic captioning. The automatic one is not perfect and in order to ensure the overall quality of your video, it is recommended to upload your own.