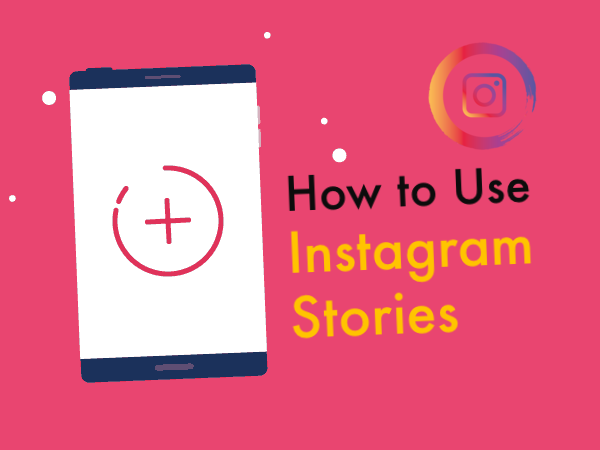 So how exactly do you use Instagram Stories?


Instagram Stories: The Basics


Instagram is quite a simple tool, which is actually one of its strongest selling points. However, by adding Instagram stories, it has added a lot more functionality and the UI doesn't quite lend itself to this yet.
Suffice to say that it is a little less intuitive than a lot of the other functionality, which may even have contributed to the slight slowing of new user adoption – is it less easy to pick up and play now?
Whatever the case, this post will walk you through it, so you'll be good to go!
To get started…
1. First, right click on the plus icon that is found at the top left of the home screen. This will be next to the other stories and it will say 'My Story' next to it with your profile images. You can also click on the Instagram icon above and to the left, depending on your version and your region. You can also launch this by just swiping left from the main feed, or by swiping right from the homescreen (like I said, not entirely intuitive…).
2. Now tap the circle bottom that is found at the bottom of the screen in order to take a photo. Or you can tap and hold if you want to record a video.
3. From there, you can then edit the photos or videos as you normally would in Instagram, or you can draw or write on the screen just like you would if you were using Snapchat (there are a LOT of similarities here in fact…). To add filters, you simply swipe across it and there will be seven to pick from (less than usual, though we suspect more are on the way).
4. Badges again work like Snapchat and allow for a little more editing in your images. A cool trick that some Instagram creators are using is to use the polka dot image in order to create thought bubble effects.
5. You can also tag people in your stories using the @symbol as you normally would. They will be alerted in "Instagram direct" and can then check out the story.
6. Tap 'Done' to save your story and then tap the check-mark button to share it.
Note that your stories will work a little differently to your regular pictures. Remember, these will only last for 24 hours, so if your followers miss them, they will disappear. That does also mean that they aren't added to your grid on your profile and this is one of the advantages – it's easier to post something a little more 'off message' here: perhaps something that is a bit of fun.
Each time you add a new photo, it will be added to your story and your fans will be able to watch those images and videos in a slideshow.
Remember: your stories will appear at the top of the home feed and will be indicated by a red ring circling your profile picture. Users who want to view your stories can then click on that image and will be able to sit back and watch the slide show, or swipe through images in order to speed it along.
Going Live
If you want to go live, then this will work just a little bit differently. All you need to do is open up the story's camera by swiping or clicking the plus button and then select the 'Live' option.
This is found along the bottom next to the 'Normal' and 'Boomerang' options. A live tag will now appear on your Instagram Stories bubble, so that followers will know that they can tap it in order to see what you're doing live. Your video will then disappear though, so make sure that you are careful to choose whether you would rather make a live video, a contribution to your story or a regular video upload!
Something else neat about going live is that your followers will be notified even when they're not on Instagram (unless they have actively turned this off). This increases engagement and it's a great way to get people to join in with whatever you're doing and to increase engagement and trust that way.
At any time you can click to rotate the camera and if you select the 'Hands Free' option, then you'll be able to record without holding down the button. This is useful for recording workouts or other things where you want to be in the shot and not talking to the selfie camera.
During Your Live Videos
During your live videos, you will notice comments appearing down the bottom if you are getting good engagement. These are the people who are watching your video right now and you'll also be able to reply to the comments.
But why reply to the comments by typing when you have the option to reply to the comments by voice? If someone asks a question, then just answer that question in person and while chatting.
You'll also be able to see people appearing and disappearing in the live video and this is a good way to get more engagement – when you see someone join your chat, then why not welcome them and ask them how they are? The first time you start watching a live video and this happens it feels very weird and it really shows the power of being "live" in a big way!
Making Boomerangs
You may notice that next to the Live option is another option called 'Boomerangs'. This is another new feature which is quite interesting and is essentially a very short, looping video. It works a lot like a GIF.
Once in the Stories camera, simply click on the capture button and a burst of 10 photos will be taken automatically and stitched together into a 1 second video. This can then be played normally or in reverse. You can share these on Instagram, in your stories or even on Facebook and elsewhere. They look pretty cool and are certainly a good way to demonstrate tech savvy on your account.
Tips, Tricks and Hidden Settings
There are a few more tips, tricks and hidden settings that won't be immediately apparent when you first start using these new features.
For starters, it is possible to save your photos taken for Instagram Stories. To do this, hit the settings button on the top left and then choose 'Save Shared Photos'. This will share your photos to your device, which is handy because you can then make use of them elsewhere, or just keep them for your own amusement.
It's also possible to do the reverse and to share your Snapchat photos in your Instagram Stories, thereby getting more use out of them.
Reusing content is just smart if you are an internet marketing or social media marketer! To download Snapchat photos, all you need to do is click the 'Download Button'. Note that you cannot however download any videos that are made live.
Security
Security and privacy is always important, even when you are a marketer and your aim is to reach as many people as possible. For instance, you might not want your Mum to see your modelling shoot on Instagram and you may want to remove haters from your live video. Instagram has thought of both these things.
To prevent comments on live video for instance, you can simply turn the comments off from the settings menu. Likewise, you can hide your stories from particular people through the settings menu. Go into the story settings again and then select 'Hide My Story From' and then choose who you want to exclude.
It is unfortunately impossible to comment on stories but what you can do is to message them. Message a friend directly from their story by hitting 'Send Message' while viewing the story. You'll also be able to receive messages similarly when you broadcast your own. You'll need comments enabled to do this though.