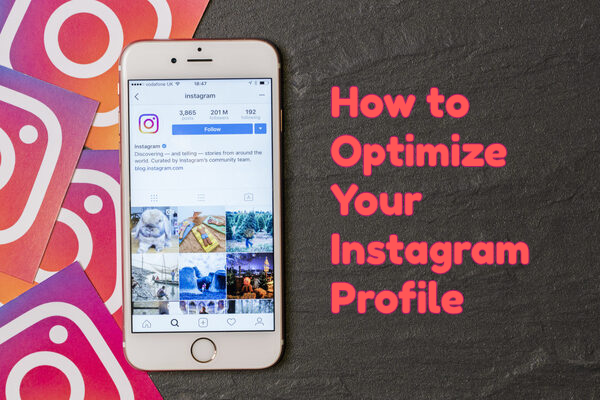 Your Instagram Bio
The first port of call is your bio. You should note that you have only 150 characters to play around. Therefore, you need to come up with something catchy.
You should tell the audience what the Instagram profile represents basically, what kind of brand it is floating, and what they should expect from you. There is always a general question as to how this can be made possible with 150 characters.
You can keep it short and witty.
Include related hashtags.
Involve the use of emojis.
Use line breaks. Sentences are easier to read like this.
Your Profile Picture
Many business accounts opt for their organization's logo. This is an excellent idea because it will make people identify with the logo and brand irrespective of where they see it. However, you should use the same logo that you have used on other social networks. This is to ensure consistency. You should also note that an Instagram profile picture is cropped. Therefore, ensure that the logo is displayed fully while being cropped.
Include Your Business's Website
You might have been influencing people's thoughts without even knowing it. However, what links them to your products and services? Your website. It is the portal that contains every information that a customer or client needs to arm himself or herself with. Also, it is the most feasible way to make business transactions. If you want to convert leads to sales successfully, include your business's website.
Use Every Business Profile Feature
Unlike the personal account, there are more features available on the Instagram business account. This is why you need to take full advantage of this opportunity.
Contact Information:
it is quite remarkable that you input your organization's email address, phone number, and office address (if any) to your profile for easy access. When you do so, Instagram automatically creates the options and embeds it in your profile for an easy click.
Call-to-Action Options:
This is a unique opportunity for Instagram business profiles. These options enable users to book appointments, make reservations and orders, buy products, and make various transactions. To activate it, click on Edit Profile. After doing so, tap Contact Options then Add an Action Button. Easy-peasy.
Add a Relevant Category:
You need to add a category that resonates with your business. For example, an antiquity store cannot fall under the "mining" category. Art will be the best category for such a business. This is something that needs to be taken note of.