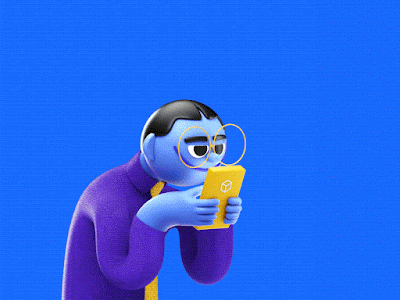 How to create and build your personal brand to become a famous influencer by using social media.
WHAT PROBLEMS ARE WE GOING TO SOLVE?
Nowadays, it's hard to find someone who doesn't have a profile on social networks. This presence is even greater when the professional sector in which we move develops around the digital world. What we say or show in the different social platforms will have a direct impact on our personal brand.
Your personal brand is configured by different aspects that you will have to work on: professional presence and physical appearance; verbal and non-verbal behavior and communication; network of contacts; presence on the Internet and social networks.
Social networks, the tool to boost your personal brand
ONE OF THE KEY TOOLS to manage and enhance your personal brand is through social networks. Used correctly, they can become the perfect ally to boost your personal brand. Although, if you do not manage your social networks correctly, they can represent a wrong idea of you or give future employers or clients a negative perception of you. To be able to project a positive image and to become known in your industry, you need to start by creating your marketing plan. The first step will be to start by defining your goals!
In which social network should you exploit your personal brand?
IN ORDER TO DEFINE what networks, you should create a profile if you have to start by analyzing the objectives you have set, as well as other factors such as the impression you want to give people in your industry. Although each social network has its own peculiarity, when it comes to gaining visibility in our industry, there are some basic guidelines that you must follow and that are common to all of them.
• Include a profile image: Either a photograph or an original design as an avatar.
• Complete your profile information as much as possible: It will be the first impression that other users get of you. It may or may not determine whether or not they access your profile. Briefly explain who you are, what you do and link it to your personal or business website.
• Share content: Do it properly, generously, timely, intelligently, and consistently. And before you hit the publish button, stop to think if it's relevant and adds value to your profile. Keep in mind that your publications must be related to the industry in which you want to position yourself.
• Interact: Work on your online presence by conversing with the rest of the community, for example, connect with other professionals in your field. Share opinions, reflections, professional experiences or articles from your blog. Don't be afraid to express your opinion! It's the key to position yourself and to start networking.
• Monitor and measure: Even if your profile is updated, if you interact with the community and you share content, you have to start to analyze if you are achieving the goals you set. To do this, we recommend that you periodically monitor your profile, those of other professionals, as well as relevant content related to your professional field. There are Social Listening-Analytics tools that will provide you with this data. In this way you will be able to know which publications or content that you share is more attractive, you can research what other topics are popular in your interest, you will learn who are your main followers, and so on.
HOW TO BUILD YOUR PERSONAL BRAND IN SOCIAL NETWORKS?
Before moving on, to the treatment of your personal brand on social networks, I want to explain what a personal brand actually is. It is essential to understand this in order to be able to apply the general concept in the networks.
Deciding to work on your own personal brand or a client's one is a job itself. And this process begins with a general change of attitude in your life.
It's not a decision, it's a change. In this process you will have to get authenticity, be yourself, and show that part of yourself that makes you unique and different from the rest. That distinction against the competition, is what makes you unique, it is what is known as a personal brand.
What is a personal brand?
CREATING A PERSONAL brand is a succession of actions, such as creating, identifying, defining, designing, building, increasing, measuring and, finally, improving.
"Personal brand is everything you do… and everything you don't do…"
That's the best definition of personal brand. This is a definition of which the initial 50% is from the master Andrés Pérez Ortega. The second part of the sentence is of own authorship.
HOW TO MANAGE YOUR PERSONAL BRAND THROUGH SOCIAL NETWORKS?
Personal brand does not only belong to individuals, it also belongs to entities or companies that have their own personal or institutional brand. In the same way, in the future you may have to manage a customer's personal brand.
When you are the company…
When you are the company, your approach to social networks should be aimed at your audience. More than 80% of people trust the comments and information of the people they know. This data tells you how important it is to have a correct approach to people through social networks or other online channels.
Tips for managing your personal brand on social networks


Display consistency in the image you transmit in different networks.


THERE IS NOT MUCH TO add to this indication but, take the following into consideration:
› Portray the same image on all social networks and the web. This includes pictures, videos, what you write and the way you write it. All of this talks about you and adds coherency to your brand. (i.e., the same in all media).
› Address your audience in the same way on social networks and on your website, unless you use a social network with a marked age component or characteristics of its own that might make you think of using a more casual, or more serious tone. You should know better than anyone else your audience and what your personal brand should look like in every situation.
› If before you used social networks showing the wild side of your life, it's time to make a decision: evolve towards a more serious profile (you don't have to eliminate everything that means a hobby or family, because we all have a private life) or create a new profile with a professional image and leave the current one We would recommend for you to make this profile private. If your profiles had nicknames, not your real name, you're in luck. It's time to create profiles on Facebook, Twitter, Instagram or YouTube with a new and different look.
› Provides consistent addresses and information. Your profiles should all be moving towards the same direction, although it would be better if it were always the same.
› Create an editorial calendar that provides a variety of topics to write about. It should be a calendar of at least three months and, ideally, six months.
Find the right groups
WHETHER ON FACEBOOK or LinkedIn, you can join the right groups where you can learn, show your knowledge and expand your brand image.
On Twitter what you can do is create lists of people that you follow by sections of knowledge to have a good organization. Then you can eliminate those people, to compensate for the number of people you follow, and those who follow you. No one wants to show that it follows 6357 and is followed by 16…
Personal branding requires constant effort
BUILDING AND MAINTAINING a personal brand is hard work, and it should be treated as such. Adapt your publications and content to your audience.
Choose the SSRs in which to be present (sorry, a negative for me: the social networks in which the audience of each one is located are not chosen, but are measured and it is decided where you want to be, always depending on the time we can dedicate and, in its case, the budget -our, or the client's).
Mark an editorial calendar. This is fundamental but remember that you cannot always stick to the script and that there are different types of news that need to be published immediately. Remember that Metricool allows you to use a scheduler for your social network publications.
Make exclusive publications for each social network
FACEBOOK, INSTAGRAM, YouTube, LinkedIn and, above all, Twitter, offer agility that your website or blog will never have. Take advantage of that and create exclusive content for them.
On LinkedIn, in addition to publishing quality content, modify your profile regularly. In addition to standing out for the modifications, that will mean that you have new attitudes that your contacts will be able to approve.
As I said, do not limit yourself to publish on Facebook and LinkedIn only what you publish on the web. First, because you would only publish once or twice a week, unless you know how to easily create and adapt content. Second, because many followers are likely to get to know you through networks. Offer them something extra. Third, social networking publications are quite ephemeral. A link to an article posted on Tuesday will be forgotten on Thursday (or the same Tuesday if we're talking about Twitter).
If you offer different content during the weeks such as thoughts, personal anecdotes, work stories or individual reflections it will make your audience remember that you are there and what your essence is.
Decide what you're good at and stay on those networks. You can be a better video recorder than a writer, or a better photographer than a video recorder.
Diversify content
I KNOW I'VE TOLD YOU before to focus on a maximum of three knowledge topics. But don't always treat the issues from the same point of view. Try to offer different perspectives and combine issues you are aware of from different perspectives.
If you always write about the same topic in the same way, you will bore your audience, pigeonhole yourself as a knowledge giver and impoverish yourself as a researcher. In addition, you will cannibalize your own content, which will severely penalize your search engine rankings.
We have to become storytellers so that we remain in the brain of our audience. You have to practice that if you don't have it naturally. Try it!
Personal branding and social networks


Make good publications
THIS IS BASIC ADVICE, but bear in mind that sometimes not even big companies do this.
Each social network has its own image formats. If you decide to create a publication with an image and a link, consider which format and size is best for each one. It's the same if it's a video.
On Facebook, YouTube videos don't look good if you put the URL directly. Both on Facebook and LinkedIn, if you simply publish a link to an article on your blog (or another page where you've read something interesting that you want your contacts to be able to read), you should wait a few moments while the page previews that link, and shows a small box with an image and the first words of the text of that article.
Then, you must remove the link to provide a cleaner and more professional look in the publication.
Social Media and Branded Image


Study the influencers, relate and collaborate with them.
INFLUENCERS ARE PEOPLE who have authority in a given field and who can help us have publicity.
So, meet them. List the influencers in your industry. Follow them in different networks. Visit their blogs. Find out about their projects. Follow them on Twitter. Send them emails. Ask them to connect to LinkedIn once you have completed one or more of the above steps. Little by little, when you feel empowered enough, share things with them.
Don't limit yourself to the virtual world. Go to events and network. Promote those events with your contacts. Talk to them. You need to remember to always portray a professional image.
Do not forget to take business cards. The perfect business card of the professional 2.0 should only contain the address of your website. The personal brand is not only for social networks, it is your fingerprint and is present in both on and off.
Offers
IF YOU WANT TO BUILD an important personal brand, you need to take your business cards and you need to offer your services. You need to be sincere when you ask potential customers what you can do for them.
The CEO of the well-known BeBee portal, Matt Sweetwood, believes that this is a sensational way to grow the brand. If you make that personal connection and make your customers feel that you care and that they are more than a source of income, you will earn them forever.
At your level, as an entrepreneur, you can start by offering your services to your family and friends. Watch out, that doesn't mean you'll make your brother-in-law's company's website for free. But you can advise and participate in the marketing strategy of someone close to you.
Try to get into the habit of contacting at least one person a week to offer help and collaboration. You'll see it's not as altruistic an action as you think. You'll feel so good, I'd almost say it's selfishness…
Start making questions
IT'S THE BEST WAY TO learn and get noticed. One question doesn't make you look like a fool. The other way around. An intelligent or correct question should be challenging to respond to and a great learning for you. Besides, that questioning shows you are interested in the needs of your potential customers.
Influencers and Personal Brand


Discuss. Debate. Talk.
SHOW YOUR POINT OF view. You're your brand. Without being disrespectful, charlatan or rude, you must offer your opinions.
Just make sure that you do it appropriately and at the right moment: "You can say anything, as long as you know how to say it".
Author: Henry Price