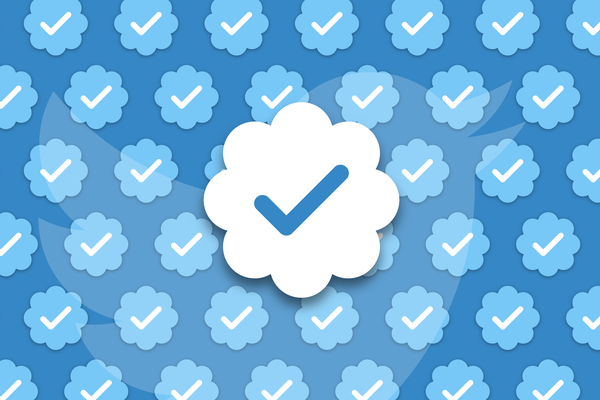 Verification is one of the highest forms of currency on Twitter. That blue verified icon is a symbol of authenticity and authority that every business should have attached to their handle if they want to establish credibility and trust with their target consumers and audience. Usually, verified accounts are for public figures, celebrities, top media personnel and basically anybody else that is a public figure. As a budding brand or an already established brand, you can also get your own verified twitter profile by following the steps below;
Request for Verification
To begin, you must first request for verification on Twitter by heading over to the Twitter's verification request page to fill out the form. To do this, you must be logged in from your personal account because you can't use your business profile since it is the account you are requesting verification for. Before Twitter can consider verifying your account, you will be asked to provide some important and accurate information about your brand.
A verified Phone Number
This helps Twitter confirm your identity and find out if your online profile matches your offline persona.
A confirmed Email Address
Twitter requires you to have an email account registered under the name of your organization or company.
A complete bio
Ensure your bio accurately matches what you have on your offline business profile.
A profile photo
Preferably, use a profile photo that matches with the ones you have on other networks such as LinkedIn, Facebook or Instagram.
A header
Putting up a header photo signifies a complete profile and this is something Twitter appreciates. A relevant header photo increases your chances of getting verified by Twitter.
Website
As a business, you should have a running website which is something Twitter uses as a determinant of your legitimacy status.
Public Tweets
Your tweets should naturally be set to Public if you want to increase the probability of getting verified. You're a public business therefore your tweets should be public.
Once you have entered all these details, double check to ensure that you did not make a typo or error with any of the information you entered. Then, you'd be asked to enter the name of the profile you are requesting verification for. As a business, you should check the left bottom of the screen to indicate that you are a business.
Website as References
After this, Twitter will request you to enter a maximum of 5 websites that can be used to verify for authenticity and identification or associated with your Twitter profile. You should add links to websites that stand as proof of you being a public figure.
Make your Case
Tell Twitter why you want to be verified. As a business, you should highlight the mission and vision of your company to make your case for why you should be verified. Twitter only gives 500 characters for this so make sure you are as brief, concise and creative as possible with what you say.
Submit your Request
Once you have carefully confirmed all the information you supplied, all that is left to do is to submit and then wait for feedback from Twitter. Once you have been verified, the verified account will automatically follow the account from which verification was requested. But if your verification wasn't approved, you can always try again after 30 days.
Benefits of Getting Twitter Verified
• Symbol of authority, authenticity and credibility. 85% of consumers purchase from brands they trust.
• Verification makes it easier to get more followers and become influential.
• An advantage of special account management from Twitter.