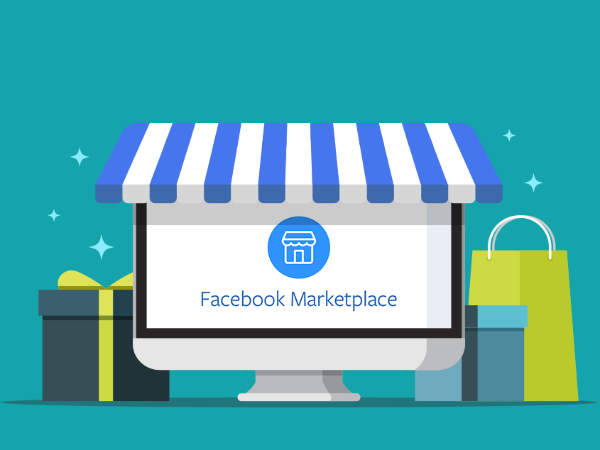 A feature that most online marketers ignore when using Facebook is Marketplace. Although Marketplace went against the odds when it was first introduced in 2016, resembling a garage sale more than a professional market, it has soon gained momentum with sellers who did not want to be bothered with creating a business account or paying for ads. Despite this, Marketplace is still a great tool to have in your arsenal even if you are into more professional marketing channels.
In this post, you will know who can benefit from this feature and how to create effective listings for your products.
Who Can Benefit from It?
Can all businesses leverage Facebook's Marketplace? Unfortunately, no. It all depends on the type of business you are running. Facebook Marketplace has a number of restrictions in place that make it difficult for all companies to use it. Be sure to check the following restrictions before you decide whether Marketplace is for you.
– You can create listings for tangible products only, which means that you will not be able to use this feature if your business relies on offering intangible services, such as SEO or tourist tours. You can, however, sell real estate.
– You cannot sell medications, supplements, cigars, or alcohol on FB Marketplace.
– All weapons and explosives are banned, including their accessories (ammunition).
– Marketplace does not allow sellers to list adult or healthcare products or anything that might be directly or indirectly related to human trafficking.
Aside from the anti-human trafficking and weapon-control regulations of Marketplace, which are of course understandable, the restrictions it enforces on businesses might not make it the best hub to put your products on sale. However, the great thing about Marketplace is it gives business owners 100% of the profit they make when their products sell. For small businesses, this makes it more attractive than investing in costly ads. On the downside, Marketplace cannot help you expand your business, raise brand awareness, or increase your website's traffic.
How Can You Create a Listing?
Luckily, you do not have to create a separate account to create listings; your personal or business account will do just fine. After you log into your chosen account and access FB's homepage, choose "Marketplace" from the menu on the left side. If you cannot see this option, click "See more" first. Once you access Marketplace, you will be able to either browse listings or create one. For the latter, click "Create New Listing." You will then be prompted to choose whether the listing you want to add includes a single item, a vehicle, or a property for sale or rent.
You can now add as much information as you want, including the title and category of the listing, a short description of what you are selling, some photos, your location, along with the price, condition, and availability of the item. When you are done, click "Next" to choose where you want to publish the listing. You can publish it on just Marketplace or both Marketplace and the groups you are a member of. Facebook will then review the listing to make sure that it adheres to their guidelines, so be patient!
Ultimately, Marketplace is a congregation of sellers and buyers looking for a good deal. Because people will try to bargain and get the items you are offering for a lower price, you need to be a shrewd negotiator. Keep in mind that you will be responsible for taking care of all the payment details upon using this feature, so it can be slightly riskier than creating an e-store for your business or using ads to redirect your customers to your website.