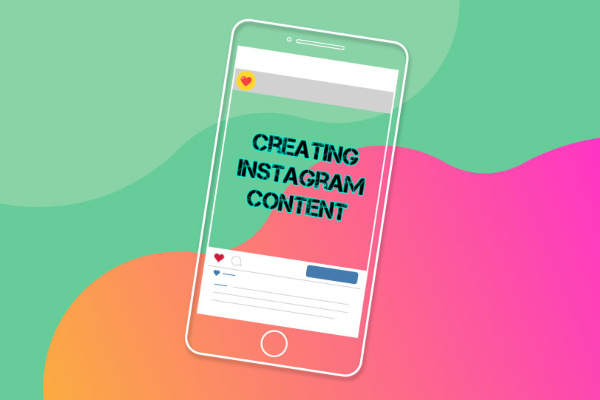 It may sound simple, you take some pictures and you post them to Instagram. Well, technically it is that simple, but when you're posting for a business it's important to create meaningful content that will engage the viewer and entice them to want to know more, and in this post I am going to explain exactly how to accomplish that.
When you first start your business account you won't have many followers, if any. To kick start your account, I recommend posting three pictures right away.
– One picture should include your store front, if you have one, or workspace if you have a home-based or online business.
– The second picture should be of you and/or your family or pets.
– The third picture should include an action shot of either a product being made or a service being performed.
By posting the picture of your store front or workspace, you are letting your followers see that you are a real and legitimate business, and it gives them confidence in you as a professional. The picture of you and/or your family lets them see a personal side of you, and creates trust in your brand. The last picture, the action shot, shows them an exclusive behind the scenes look at how you do what you do. These three pictures will help people decide if they want to follow you or ignore you, and in my own personal experience, posting these three types of pictures first is a recipe for success.
Once you post your first three pictures, you don't want to let your page go stale and think that your work is done. You will have to keep your profile up to date and therefore relevant in the social media world. I personally will post once a day or once every other day, so long as there is interesting content to post, I strongly suggest not posting if you have absolutely nothing you can think of that is worth posting because you will just end up with junk most of the time. How often you decide to post is up to you, just make sure you don't leave too many days in between posts or you may start to lose followers.
The pictures that you post should be about 80% business related and 20% personal/other.
For the business pictures you want to highlight the products or aspects of your business that others might find interesting, such as, a new product you are starting to sell, or for the business account that I run for the auto repair shop, it's when a really nice or fancy car comes in for repairs, because it is fun for followers to look at.
The other 20% of your pictures should be about who you are as a person, and what you enjoy doing outside of work. These can be pictures of you and your friends going out to a baseball game, a picture of you walking your dog around the neighborhood, or just you relaxing with a good book. I have found that the personal, non-business, posts tend to get the most attention. It is posts like these that will begin to establish a trusting relationship with the millions of potential Instagram customers that are sitting right at your fingertips. They will see you as a person and not just a faceless business.
When posting these pictures you have an immense amount of options to customize them. Just putting up a simple snapshot straight from your smartphone is absolutely fine, however, if you spice up your photos with some filters, stickers, or the occasional Boomerang, you will be more likely to catch someone's attention.
Think of it like fishing, the classic hook and worm may catch a few fish here and there, but the brightly colored flashy lure has the potential to catch a lot more.
Some of my absolute favorite free picture and video editing apps are: Collageable, Aviary, Boomerang, and Instagram itself.
Collageable, as you may have guessed, is an app that lets you create collages out of the pictures on your phone. It gives you a lot of different options as far as how many pictures you can put into the collage and how they are oriented.
Aviary is my personal favorite picture editing app. It lets you adjust a wide variety of settings such as lighting, contrast, shadows, etc. It also has a blur tool, drawing tool, word tool, stickers, and frames, just try not to go overboard because it would be easy to do. This app is a must have for anyone wanting to give their Instagram a professional look, using it makes you feel like some sort of professional picture editor.
Boomerang takes about 3-5 second videos and makes them down right hilarious, I could spend hours just using this app alone. For example, let's say you take a video with a boomerang of someone simply walking past you; the app would then work its magic, and the final product would be a video of that person going forward and backward in no particular order, almost making the person seem like they were dancing. This app is very popular on Instagram right now, a lot of people use this and it gains a lot of attention.
Last, but not least, Instagram has its own way of editing images by offering a moderate amount of nice looking filters. So, take your time and play around with these apps and try to create lots of fun and meaningful content.