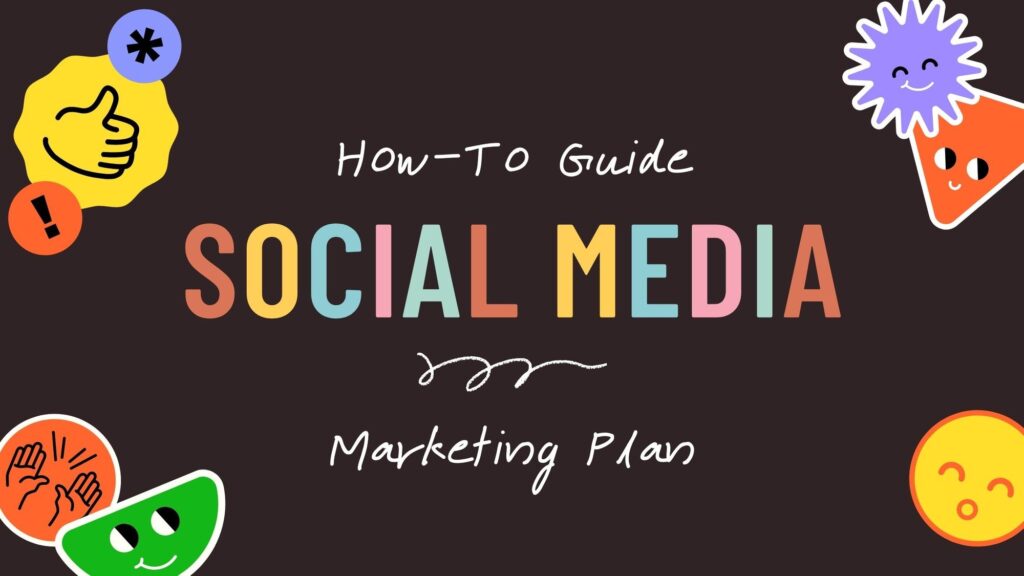 Social media marketing is rapidly changing. To get the most out of it, you need to keep up with the changes and use the best strategy to help your business. Going forward without a marketing plan in place isn't an option if you want your social media efforts to pay off. The problem is that social media can lull people to sleep since it seems like such a casual activity. But it's not any different, fundamentally, than any other activity that your business would engage in for promotion and marketing. So, you need to take it seriously and keep up and adapt.
Know Your Target Audience
Knowing who your target audience is and where you can find them is the important first step in any type of marketing, but when it comes to social media marketing, it's absolutely essential. In the old days, everyone could be targeted using television and radio. But today, media is becoming more fragmented than ever, and the trend is accelerating. These are the early days for some platforms, so, unfortunately, they may not be suitable yet for your business to use for promotion, but younger people are leaving some of the most established platforms in order to seek out more private methods they can use to communicate with each other.
Knowing who your target audience is could be one of the most important aspects of developing a social media plan. Of course, it's important for any marketing plan, but in this case, you're going to want to be where your customers are. If your business primarily sells to people who are aged 35 and up, then Snapchat and WhatsApp are not going to be on your radar as much as Facebook and Twitter. If you're looking for people aged 50 and up, you might be able to market exclusively on Facebook. In any case, what you need to do in order to make sure your business can find success on social media is get a definite picture of who your audience is, and then find out the best platforms that can be used to reach them.
Set Goals
Don't just start posting on social media because everyone else is doing it. Using it for marketing purposes, you need to think carefully about why you are using social media, and why you are using the platforms that you're using. Then you need to have an end goal in mind in each case.
The goals you set need to align with the social media platforms that you are considering using. In each case, ask yourself if each particular platform is going to help you reach your end goal, whatever that goal may be. You should also have specific goals. I am not big on vague ideas like "brand awareness". That might work for McDonalds or Nike. It's not really something that is going to work for most small businesses. In my view, the goal of a small business should be to collect leads and close sales. So, ask yourself if the social media platforms you're interested in targeting will help you generate more income in the coming year. Is it worth posting on Twitter all day if, by the end of the year, Twitter hasn't increased your income?
Focus on a limited number of platforms
There are many social media platforms out there and the list keeps growing. Since it's a growing and lucrative sector, new businesses are constantly springing up with some new way for people to connect and share their experiences or just chat. However, you don't want to spread yourself thin. Trying to establish a presence on every single social media platform is going to cause you to get very little out of your efforts.
Think about it using some analogies. Suppose that you were a talented athlete. You could spend your time playing basketball, football, and baseball. You might be good, but you'd probably not be expert enough in one sport in order to play it at the college or pro level. Sure, there are exceptions now and then, but in most cases, it's better to focus on one sport and become expert at it. Or consider academics. Do you think it would be better for most people to major in one subject or try majoring in three subjects? Sure, there is the occasional smart person that can do that, but to avoid being shallow and spread thin, it's better to stick to one subject and master it.
The same applies here. There is a limited time in the day and there is a limited amount of money in your marketing budget. Trying to hit every social media platform is going to stretch your business thin, and you're going to end up getting a lot less out of it than you should. Not too mention, it is our firm belief that going into 2020, you still need to be on Facebook and YouTube. We also believe that you still need to have a blog. Given that, unless you've got a very large budget, how much time, effort, and money do you want to devote trying to establish a presence on 20 different social media platforms?
Organic is no longer the way to win
We've spent quite a bit of time talking about engaging in free, organic activities to drive free and organic traffic. Unfortunately, the fact is that it's getting a lot harder to build up a following using free traffic alone. One reason is that the competition is getting a lot more willing to spend large amounts of money on marketing budgets. Spending by businesses is beginning to crowd out the free approach, and the social media companies themselves – realizing they need to start making profits in order to remain in existence – are starting to tilt toward the paid route themselves, that is favoring companies that pay for exposure.
That doesn't mean your free activities are in vain – they will be a part of any strategy. Let's use a blog as a simple example. You could try building a blog by posting dozens of articles. Or you could post one article, and then pay for advertising to drive traffic to it. That might work – but what do you think is better – driving paid traffic to a one article site or driving paid traffic to a built-out site that is going to strongly engage visitors? If you guessed the latter, you're correct.
So, that means you should still be active on your Facebook pages, your Instagram page, on your Twitter account, and whatever other social media platforms you are using. When customers arrive on your social media page, you want them to see something substantial that will hold their interest.
So, organic is important, but don't expect it to be as easy as it was to attract followers naturally as it was in 2015 or 2013. You are going to have to use paid advertising as well.
Use Micro-Influencers
Using so-called influencers to promote products became all the rage a couple of years ago. It's still important, but one way a small business can save money and get stronger engagement is to use micro-influencers. These are accounts with 1,000 to 10,000 followers. The good news about micros is that they are going to cost you low fees to do promotions. In addition, they have a more personal relationship with their relatively small audience, and so, that is going to mean higher levels of engagement. You can get most micros to promote for you for tens of dollars or up to a couple hundred, at the most. And they are going to be eager to help you out because the money is going to be great for them. It's also easier to build a long-term relationship with a small influencer who is not some celebrity that is hard to reach. In 2020, micro-influencers are going to become more important for small business marketing on many social media platforms.
Keep up with changing technology
There is a constant stream of changing technology coming down the road, such as augmented reality ads. That doesn't mean that you have to use them, but you certainly want to have awareness, and investigate whether or not it's worth it for your company to invest in them. Don't jump on any bandwagons or fads. First off, video isn't going anywhere, and as Instagram shows, neither is photography.
You don't need to use every single new technology that becomes available. But you do need to have awareness, in case one arises that gives your competition an edge.
Try Live Streaming
Live streaming is a great way to engage your audience. You will want to build up a significant following first. You can use many social media platforms to do it, including Facebook Live and YouTube. An interesting app that is easily incorporated into other social media platforms like Twitter is Periscope. The purpose of the app is to easily create live streaming. You can use live streaming to promote new products or do demonstrations. If your audience gets large enough, you can have live Q & A sessions.
Use Facebook Messenger Marketing
We've mentioned email marketing which remains an important part of an overall online marketing strategy. You can also use messenger marketing to connect to people.