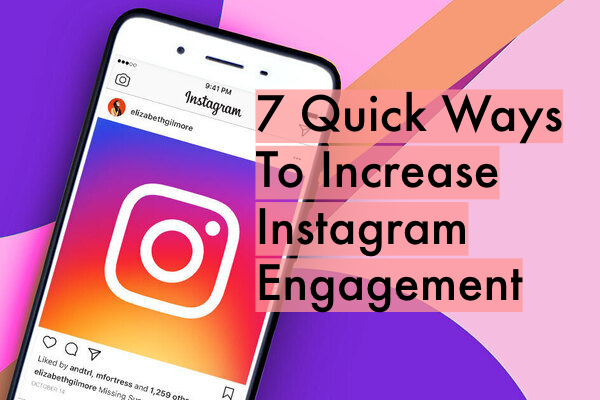 1 – Be active
Instagram's algorithm is not stupid. It's more clever than you can imagine. All social media like interaction and engagement with each other's contents. If you only come with your content, post and leave the platform, the algorithm is going to reward you badly so make sure you comment, like and respond to comments and follow other people's contents.
2 – Geotag your posts
One of the biggest opportunities people still miss is to geotag their posts. Studies show that posts tagged with location receive up to 79% more engagement.
3 – Ask questions in your caption
Caption plays a big role if you're looking for engagement on your profile. The most used questions are like:
– Caption this
– Tag someone you love;
– Which one will you choose?;
– What would it be?;
– Tag a person who needs to see this;
– Which one are you? left or right;
– What do you think?;
– Which one are you?;
– Tag a person you would like to share this with.
4 – Call to action
With CTAs, you can ask them to buy your services or products, to subscribe to your newsletter or to visit your website.
5 – Niche down your profile
If you start posting dog pictures on your Instagram, keep a doggy profile. People who follow you after seeing one of your posts will want to see only dog posts next time. If you later start posting cats, you will see your engagement drop down overnight.
6 – Post at the right time
All your effort will be zero if you post when your followers are sleeping. If you have an international following it will be better to use Instagram analytics (you need to switch to a business account) to see when your followers engage more with your content.
7 – Go live
Instagram Live is yet another efficient tool for reaching and engaging your audience. Going Live helps your followers to know you more!
INSTAGRAM FOR YOUR BUSINESS
Instagram is undoubtedly one of the most important social media platforms around, and any marketer not yet using this social media network is missing out on something really huge.
Whether you manage the social media of a big company, a small business or you're simply using it to promote you or your own personal brand; incorporating Instagram into your social media marketing strategy is a must!
Instagram is a gold mine if utilized properly. Once time is taken to become personal with one's audience, then it can turn into hundreds if not thousands of free leads, organically.